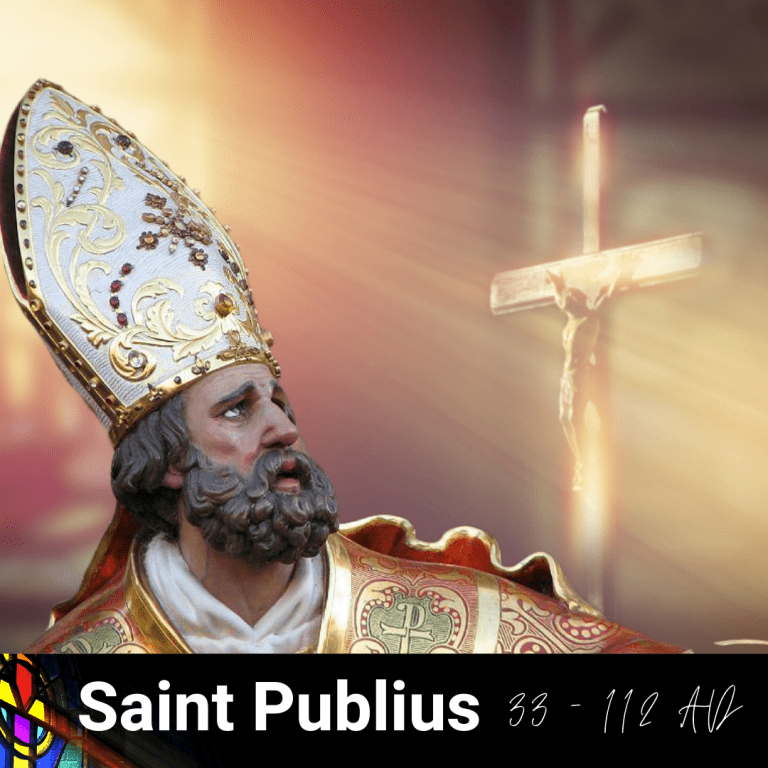 Hospitality is a virtue that is not well appreciated by many today. However, in the scriptures and in the history of the Church over and over we read about how essential it is for a healthy spiritual life and a healthy community. Today the Church honors Saint Publius who we read about in the book of Acts

"In the vicinity of that place were lands belonging to a man named Publius, the chief of the island. He welcomed us and received us cordially as his guests for three days. It so happened that the father of Publius was sick with a fever and dysentery. Paul visited him and, after praying, laid his hands on him and healed him. After this had taken place, the rest of the sick on the island came to Paul and were cured. They paid us great honor and when we eventually set sail they brought us the provisions we needed." – Acts 28:7-10, New American Bible
Most that is written about Publius focuses on the healing that came through the ministry of St. Paul. However, we should not forget that the healing was possible because of the hospitality that was extended. I can't help but see Publius as an example in our day when we so desperately need men and women who open their arms to the stranger and offer them hospitality. Perhaps the healing we need so desperately as a society is lost because we have left the stranger out of our lives.