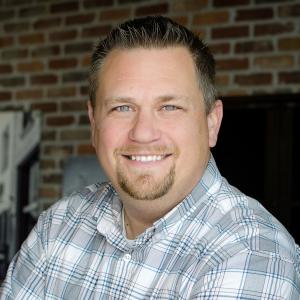 Brandon coaches Christian leaders from burnout to breakthrough. He has been a pastor for 27 years and has spent his entire adult life seeking to follow the way of Jesus and helping others to do so as well. After serving as a Pastor on staff at Saddleback Church in southern California, he and his wife, Angie, planted a church in Northwest Arkansas where they served as pastors until the Spring of 2021.
Since then, Brandon has adopted a ministry of writing, coaching and spiritual direction, and providing inspiration and encouragement for church leaders through PreachingforChange.com. He is also a creative entrepreneur who has been building websites, blogging, and helping leaders and organizations with their communication strategies for a couple of decades. Brandon wrote a book called Rewired: How Using Today's Technology Can Bring You Back to Deeper Relationships, Real Conversations, and Powerful Ways to Share God's Love.
He lives in Northwest Arkansas with my wife, Angie. They have three children, one in college and two still at home, and a fluffy little dog named Piper.