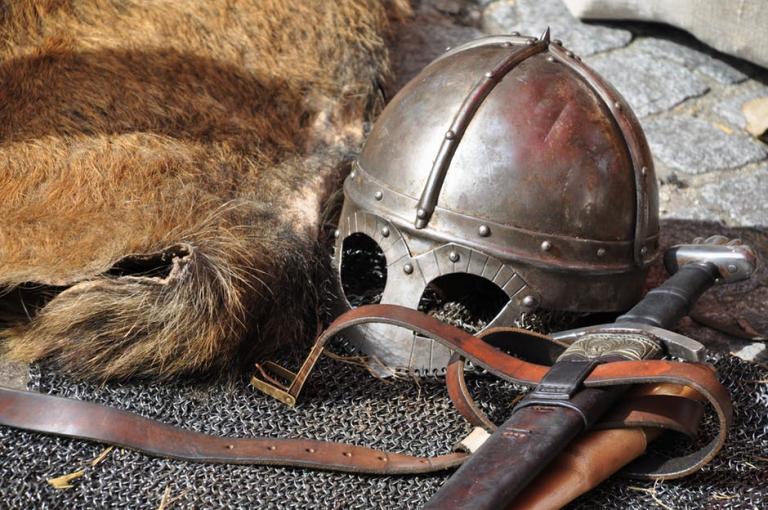 The Wanderer is an anonymous Anglo-Saxon poem, ostensibly written in a narrative form, surviving in the 10th Century Exeter Book. Reflecting upon the  condition of the poet and his world, The Wanderer includes classic AS moralising imperatives at its close, imparting the wisdom of the poet. This modern translation and interpretation was undertaken by Ian Chambers for the Maid of the Clan of Tubal Cain, Shani Oates, for her book Star Crossed Serpent, as a dedication to past Magister, and friend of Robert Cochrane, E. J. Jones.
To E. John Jones
"Đæt wæs god cyning!"
Always alone, the solitary one awaits the herald,
Fate's favour, though sorrowful of heart,
Through the water-way, Long
Stirred by hand, along Ice-cold sea
5 Goes the path of the exile. Fate is wholly inexorable!
Thus spoke the Wanderer, Mindful of hardship,
Grievous murderer, dear kinsmen's downfall:
'Oft I must, Before each dawn,
Make sorrowful lament. None now live
10 To whom my heart's Remembrances dare
Openly tell. I truth do know
That it is among the rune-masters a noble custom,
That he his spirit-chest fasten fast,
Guard his heart, consider such his Desires.
15 None of weary heart can Fate resist,
Nor he, troubled of heart, can help bring to pass.
Therefore the righteous, often sorrowful
Within his heart, binds it fast;
So my spirit I shield.
20 Oft saddened, of home bereft,
Kinsmen far distant, Fettered and bound,
Since long of old my kindly lord
Earth's darkness conceals, and I humble thence
Impassioned by many winters over waves binding,
25 Sought the Hall-Sorrowful, Bestowed of treasure,
Where I, far or near, Might chance to find
The one in the mead-hall that knew me,
Or me friendless would console,
Accustom with delights. Wise men know
30 How cruel is sorrow as a gift
To him who has few beloved protectors:
The path of an exile claims him, not twisted gold,
Heart frozen, not earthly glory.
Remembers he hall-men and receiving the gift of his Lord,
35 How in youth his generous Lord
Accustomed him to feasting. Joys all fallen!
Therefore know the man whose beloved lord's
Dear counsel long forwent:
Then sorrow and sleep combine together, the
40 Wretched solitary one is oft bound,
His thoughts in spirit that he his lord
Embraced and kissed, and on knee laid
Hand and head, thus he sometimes
In days gone by enjoyed the throne.
45 Then awaken again friendless man,
Vision before him a dark wave,
Bathing seabirds, spread feathers,
Fall frost and snow, hail mingled.
Then be that heavy heart wound,
50 Sorely afterwards beloved. Sorrow is restored.
Then the spirit of kin pervades the mind,
Greets joyfully, eagerly examines every part
Man's companion; swim often away.
The seabird spirit vision brings many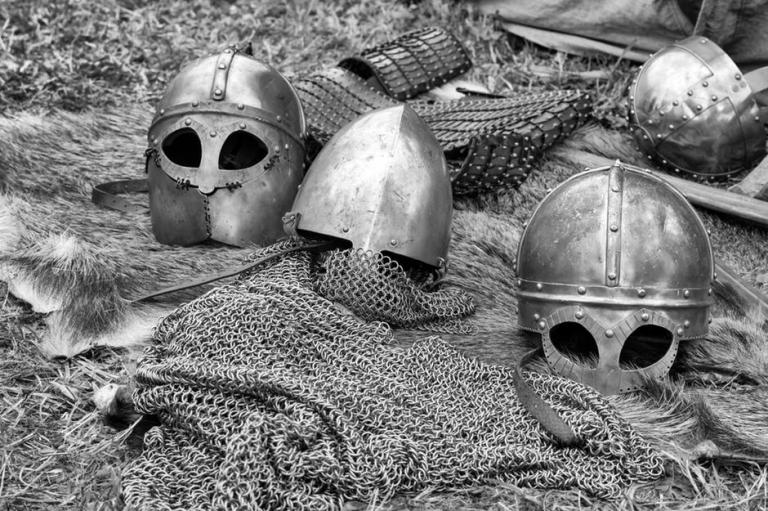 55 Familiar utterance. Care be renewed
As he must send frequently
Over wave his binding weary heart.
Therefore I cannot think through this world
For why my heart does not grow dark
60 Then I the nobleman's life meditated upon.
How he suddenly left the hall
Brave young retainer. So this middle earth
Each day declines and falls;
For none can be a wise man, before he has
65 Wintered in the Kingdom of the world. Wise men must wait,
None must be too impulsive, nor be too hasty of speech,
Nor be too weak a warrior, nor too reckless,
Nor too afraid, nor too rejoicing, nor too greedy,
Nor never proud, too eager, before he readily know.
70 Man must await, when he utters vows,
Or stout-hearted know clearly
Whither heart's thoughts will turn.
The wise man understands how spectral it will be,
When all the world's estate stands deserted,
75 As now so manifold throughout this middle earth
Wind blown walls stand,
Frost covered snow-swept buildings.
Then halls decay, their lords lie
Dream deprived, heavenly host fallen
80 Proud by the walls. Some wars take away,
Carried forth, one man the bird lifted
Over high sea , another the hoary wolf
Death shared, one sad-faced man
In cave a nobleman concealed.
85 Similarly, the Creator Laid waste this city of men,
As far as the inhabitants' faithless revelry,
Ancient giant workmanship stands in vain.
He who on this foundation wisely thinks
And this dark life deeply meditates,
90 Wise in spirit, far oft he remembers
Battle numbers, and these words utter:
'Where now the horse? Where now the youth?
Where now the ring-giver?
Where now the throne? Where the hall revelry?
Oh bright cup! Oh mailed warrior!'
95 Oh glorious Lord! How that time has passed,
Dark under night's helm, though they'd not been.
Stand now behind beloved host
Wall wondrous high, serpents gleaming.
Nobleman spirited away by the power of the Ash-tree,
100 Spear greedy for death, the glory of wyrd,
And this storm dashed cliff,
Snowstorms fall and bind the earth,
Winter's tumult, then blackness comes,
Grows dark the shadow of night, the North sends forth
105 Troubling hailstorm against the hero.
All is fraught with hardship in this earthly kingdom,
Changing fate creates the world under Heaven.
Here be money temporary, here be friends temporary,
Here be man temporary, here be woman temporary,
110 All this earthly foundation becomes in vain!'
So spoke the wise spirit, sat apart in the mysteries.
Good is he who truth preserves
Nor must he grieve too quickly
The man that his heart has known, unless he already
The remedy knows
The hero with courage must act. Well is he who angels seek,
115 Solace within the Father in Heaven, where for us all He fast stands.