Silence is the heart of the spiritual life, and especially of the Christian contemplative life. Fostering inner silence is a key to entering into the prayer of generous self-giving to the often-hidden but always present reality of the God who is here.

Elsewhere I have written about how sacred scripture commends silence to us. In the video above I mention the words of noted spiritual author Thomas Keating, who in his book Invitation to Love said "Silence is God's first language; everything else is a poor translation." Another popular author, Rabbi Rami Shapiro, says "the deepest language of the soul is silence."
So silence shows up again and again as commended to us by sacred scripture as well as part of the wisdom of contemporary spiritual teachers.
But why does silence matter so much?
It's really an impossible question to answer, for as soon as I try to put it into words, I'm stepping out of silence and into language. That's like trying to examine the beauty of darkness by shining a glaring light into it.
So really, the only way to answer for ourselves the question of why silence matters is to simply be silent. But for people of faith, it's not enough just to shut up. We also need to embrace silence as an arena for encountering the presence of God. We need to be willing to enter into silence — to enter into the sense of unknowing, of mystery, of uncertainty — that we find deep in our own hearts, and embrace it as a place within ourselves where we may truly encounter God, in all of God's mystery and glory.
That may seem like a pretty bold statement. And yet it lines up with the teaching of the mystics thoughout the ages.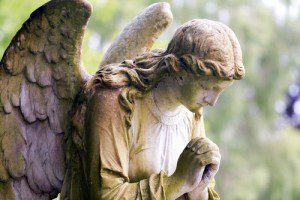 Silence can mean many things. In some settings — such as when it is necessary to speak out for what it right — silence may be a problem. But the silence of a monk or a nun is not the silence that refuses to take a stand. Rather, it is the silence that invites us to listen, to wonder, to admit that we don't have all the answers or know all there is to know. It is a silence not of cowardice or complicity, but the silence of deep humility.
True contemplative silence opens us up to listen for "the still small voice" (one Bible translation calls the "the sound of sheer silence"!) wherein we are invited into the deep freedom of God's sacred presence. It's not a silence that closed down dialogue or conversation; on the contrary, it opens us up to authentic conversation, by providing a spacious forum where real dialogue can happen, supported by real listening.
True contemplative silence offers us the kind of serenity that can only come about when we let go of our striving and relax into God's spacious presence. But it would be a mistake to assume that silence is some kind of spiritual analgesic. On the contrary, silence invites us to a place of authenticity, which doesn't shy away from conflict. Silence may not solve our problems, but it gives us the psychic space where we might be able to listen deeply for the solution that arises from within.
There's much more that I could say, but at this point I'll just commend the video to you. If after watching it you still don't have a sense of why silence matters, than please prayerfully consider spending 20 minute or more every day in intentional silence understood to be prayer. Do that for six months, and you'll know for yourself why silence matters.
This is the fourth of six videos I filmed in the summer of the 2015. Previous videos include talks on Julian of Norwich, Mysticism, and Contemplation (see the videos by clicking on the links).
---
Enjoy reading this blog?
Click here to become a patron.

---