There are still a few openings in the class I'm teaching in Manhattan on April 22, 2018. If you live in or near New York, I hope I'll see you there.
The class is called Be Still and Know: Reclaiming the Lost Art of Christian Contemplation and Meditation. Click on the title to learn more or to register. It runs on Sunday, April 22, from 9:30 AM to 4 PM, at the New York Open Center on 30th Street.
Of course, you can't learn the art of meditation or contemplation (let alone the vast treasury of mystical wisdom) in a single day. But whether you are brand new to the interior life, or have been exploring the wisdom tradition for a while, this class will give you insight into the practice of intentional silent prayer, how it is anchored in the history of Christian spirituality, and practical hints on how to make it a regular part of your life.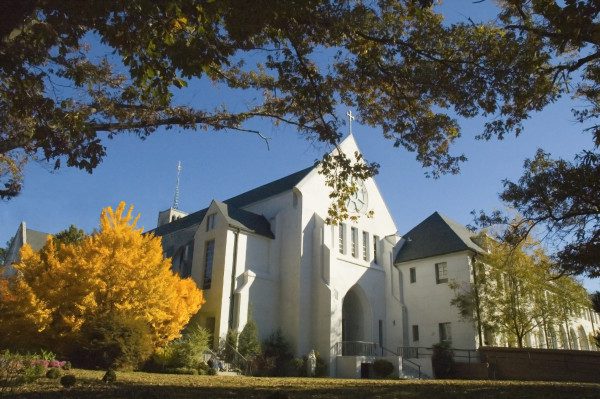 This class is part of a year-long, interfaith program on meditation and contemplation as practiced in all of the world's major traditions. Because of this, I'll be approaching the topic in an interfaith-friendly way. It should make for an interesting day together, as we seek to go deep into the Christian mystical tradition, while keeping our conversation relevant to seekers and practitioners from other paths.
Meditation and contemplation are universal practices: found in religious, philosophical, and other wisdom traditions the world over. So why devote a class to just the Christian tradition of meditation and contemplation? Here's a few thoughts: for those who are followers of Christ, it's joyful to discover that Christianity has its own deep tradition of attention to interior silence. And for everyone — whether Christian or not — it's important to recognize that Christianity does have its own beautiful mystical lineage. So many people have limited understandings of what Christianity is, largely because of how Christianity itself operates in the modern world: as an institutional religion devoted almost entirely to conservative morality. Without getting into a discussion about the pros and cons of moralism, I think it's important to remember that Christianity — at least as taught by Jesus, and as practiced by great mystics throughout the ages — involves a lot more than just moral guidance: it's first, and foremost, a body of wisdom teachings about deep interior transformation. This class will explore how that teaching is so integral to Christianity, why it got lost or marginalized over the centuries, and what we can do today to reclaim this lost heritage.
Here's the blurb that appears on the New York Open Center's webpage:
For centuries, followers of the wisdom teachings of Jesus Christ practiced a profound spirituality of deep inner transformation and embodied compassion. From hermits in the deserts of Egypt and Syria, to monks in the cloisters of Greece and Rome, to ecstatic mystics in medieval Germany and England, the practice of contemplation and meditation formed the heart of Christian spirituality. In the modern era Christianity seemed to lose its inner heart, becoming instead a religion of laws and limitations. But some visionary seekers, often in dialogue with the wisdom traditions of the East, began to revive authentic Christian mysticism in the 20th century, and it is enjoying a resurgence in our time (even though many churches still haven't received the memo).
Click here to learn more or to register: Be Still and Know: Reclaiming the Lost Art of Christian Contemplation and Meditation.