"Follow your heart." It's a classic phrase of advice and encouragement, for we know that true wisdom is not just a matter of thinking logical thoughts. It emerges most assuredly from the intuition and insight that only our hearts provide.
But what does it really mean to "follow your heart," and how can the wisdom of the heart truly make a difference in our day-to-day lives? Fortunately, each of the world's great spiritual traditions has much to say about the blessings of the heart — and the gifts awaiting each of us, deep within. For example, Ecclesiastes says God has put olam (as in tikkun olam — repairing the world) in the human heart. The word olam means timelessness, eternity, the cosmos, the world.
We all carry eternity in our hearts! That's a beautiful statement. Now, what does it mean? How do we find happiness, and joy, and meaning, through the promises of our hearts?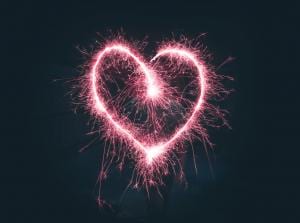 Promises of the Heart is an all-new e-course celebrating the wisdom of the heart by drawing from sources like The Heart Sutra in Buddhism, the Sufi poetry of Rumi, the writings of Christian mystics like Julian of Norwich, and Hindu sages like Patanjali. All over the world, great teachers have revealed the promises of the heart — promises we can weave into our own spiritual practice to embody a more joyful and conscious life.
This new e-course is sponsored by Spirituality & Practice, one of the leading resources online for the exploration of spirituality and spiritual living.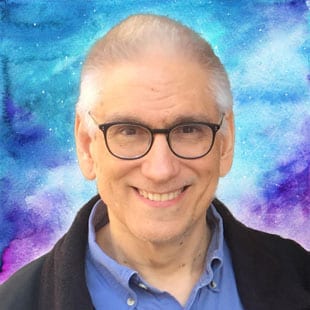 Your guide on this exploration will be Carl McColman, author of numerous books including Unteachable Lessons, The Big Book of Christian Mysticism, and An Invitation to Celtic Wisdom. In addition to writing and teaching, Carl co-hosts the popular "Encountering Silence" podcast. His vision of spirituality is grounded in hospitality, steeped in celebration, and committed to new pathways toward healing and inner/outer transformation. He is profiled in Spirituality & Practice's Living Spiritual Teachers Project and has led two previous e-courses with Spirituality & Practice on Celtic spirituality (both of which are available on-demand). Now he returns to explore the wisdom of the heart from an interspiritual perspective.
In this 12-session e-course, you will receive emails on Mondays, Wednesdays, and Fridays that celebrate the promises of the heart. The emails will include:
Insights into the wisdom of the heart from all of the world's great spiritual traditions;
Down-to-earth reflections on how this wisdom is a promise for us, today;
An exercise or meditation prompt to inspire your exploration of the wisdom encoded in your own heart.
In addition, this course will offer:
An opportunity to participate in a one-hour teleconference with Carl McColman (date and time TBA), with a recording available afterwards for those who cannot attend;
An invitation to participate in a Practice Circle available 24/7 where you can share responses and experiences with others from our worldwide community and receive further guidance from Carl McColman.
We invite you to join us for "Promises of the Heart." Please be prepared to allow this course to touch both heart and mind, for every beat of the heart contains a blessing that could change your life forever.
Registration is open now! To sign up for this e-course, click here.