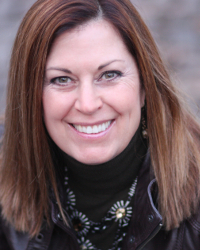 Recently I completed my review of Maura's latest book Camerado, I Give You My Hand. That review can be found here. Below is our delightful interview exchange we recently completed.
Q: Could you tell my readers how you found out about Father David Link and what inspired you to tell his story in your new book Camerado, I Give You My Hand?
A: I was at the University of Notre Dame on April 29, 2010. My first book, Miracles Every Day (Doubleday Religion, June 2010) had not yet been released. At a business meeting, someone mentioned what the former dean of the Law School was doing now. In just a couple of sentences, I heard several buzz words that mirrored my passions. I heard "co-founder of South Bend's homeless center" and "married to the love of his life" and "priest who goes to the prisons" and it was if I had taken an arrow through the heart. "That's a book!" I shouted, and then cringed in mortification at my outburst.
As soon as the meeting was over I raced across campus to the Notre Dame Bookstore. I inquired whether anyone had written a book about Dean Link. Instantly, I was surrounded by people exclaiming and murmuring and smiling and sighing over how much they loved Dean Link and his late wife, Barbara. I was thunderstruck by their genuine fondness for this person.
I found his phone number, called, left a message, and prayed.
A few weeks later, Father Dave and I met over a three-hour breakfast. We discovered our mutual admiration for the Holy Spirit and agreed that She was behind all of this. I walked away on fire to dig in and start the work.
From that first moment when I felt pierced by the arrow of inspiration and I knew that this was "my" book, I have not looked back.
Q: You relay a lot of stories told by inmates Father Dave has touched. You also detail some of the living conditions in the prisons where Father conducts his ministry. Were you given access to these prisoners and prisons and what were your thoughts after experiencing this?
A: It's a sobering thing to go behind the razor wire. Dostoevsky famously commented, "The degree of civilization in a society can be judged by entering its prisons." If this is so, then America is not exactly a model of civilization. There are so many horrors, I don't know where to start. But if I had to pick one aspect that is more horrifying than any other it is this: the unpardonable waste of human life. To see all these young faces and to know that these people have been placed there to rot is haunting. In Behind the Razor Wire: Portrait of a Contemporary America Prison System by Michael Jacobson-Hardy, one prisoner got it right when he said, "Prison is a repository of human misery; a warehouse of broken, damaged, twisted human beings operating out of impulses most don't even understand."
When it comes to pain, I tend to be somewhat of a sponge–I mean, if there is a gene for compassion, I may have gotten two. Anyway, when I left the prisons, the men and some of their suffering came along with me.
But I pulled back for the sake of objectivity. I tackled the research and read everything I could get my hands on that would provide a solid foundation for my book. I read up on poverty, prisons, the political-social causes of over-incarceration, everything.
As for my methodology, I interviewed prisoners by myself, with no guards present. I never once felt nervous or threatened. The best part, for me, is that Father Dave's reputation is so impeccable, I was allowed to take my camera and my laptop with me inside the prisons, which is a privilege pretty much unheard of.
What I know for sure now is that things don't have to be this way. There is a way out of this mess. Father Dave's Crime Peace Plan is the perfect place to start.
Q: After writing this book you undoubtedly have gotten to know Father Dave well. What jumps out as this man's defining attributes?
A: Father Dave is honest, ethical, moral, compassionate, brilliant, educated, keen-witted, entertaining, and loving.
Before he wore a clerical collar, Dave Link was the life of every party. He has that rare ability to bring out the best in others. People love him, and they love to be in his company.
Q: How long did it take you to write this book and how much time did you have to spend "on the ground" so to speak with Father Dave?
A: Just as with Miracles Every Day, I completed the manuscript in 1 1/2 years, which is very fast.
Once I started interviewing, Father Dave and I quickly became friends, and, soon after, like family. My children feel as if he was sent to us as a replacement for my father, who passed in 2001. The upshot of this is that Father Dave and I remain in constant communication with one another. This book has truly been a shared journey with my editor, Gary Jansen, and Father Dave, and me. The best part is that the journey is far from over.
In writing the book, I traveled a great deal, which is tough for a homebody like me. I spent about a zillion hours interviewing people inside and outside of prisons. The fun, for me, was in weaving their stories together because that's when I could be creative. I was almost as if I was to the keyboard what a Harlem Globetrotter is to a basketball. Just as a basketball can be twirled or dribbled or passed, I could write this story in many different ways. The first draft focused on leadership. The second draft featured Father Dave as a pathfinder. There were more drafts but, in the end, with the help of my editor, I was able to discover a creative way of telling Father Dave's life story in such a way that the prisoner's voices sing the high notes.
Q: This is a very interesting story that I am sure many will be glad you brought to print. Do you have any other books on the horizon?
A: Big smile. The answer: of course. I was born for two things: 1) to be a mom; and 2) to write. Time disappears when I am writing; it is nothing but pure joy.
First up is a memoir. The working title is "My Life in Ten Books". I have a couple of children's books in the hopper as well as a women's issues book that is illustrated with my photography. I wrote about the last six days of my mother's life and it is a beautiful piece that gives insight into hospice care; I'd love to see it get published. I also have two ideas for futuristic novels that would be complicated but also fun to write.
Q: Time for my signature ending question. This is a blog about books. What is currently on your bookshelf to read? 
A: God bless you for this, Pete. Few things get me more excited than talking about good books.
I have at least two books with me where ever I go. At home, there is always an endless number of books lined as if they were airplanes on a runway.
In conjunction with the 50th anniversary of the March on Washington, I've been doing a deep immersion Martin Luther King, Jr.'s writings. I just finished the wonderful I May Not Get There With You by Michael Eric Dyson. I am half-way through MLK Jr's majestic Where Do We Go From Here: Chaos or Community. I am struck by the tragic relevance of his words more than 40 years after he wrote them.
Also in the queue are books by the authors who will be speaking at Cleveland's Writers Lecture Series: Elizabeth Strout's The Burgess Boys; Behind the Beautiful Forevers by Katherine Boo; Wild by Cheryl Strayed; and others.
My favorite genres are narrative nonfiction, nonfiction, and biography, and I have so many of these books staring at me it's almost hilarious. These books include: The Watchers by Shane Harris; Dostoevsky: A Writer in His Time by Joseph Frank; two books by Jane Goodall; Peter Singer's classic, Animal Liberation; books of letters by authors Jack Kerouac, Ernest Hemingway, & F. Scott Fitzgerald; biographies of Frank Sinatra and John Lennon; it goes on and on.
Three classics I'm determined to read this winter are Doctor Zhivago, Don Quixote de la Mancha, and Walden.
I love books about friendship, animals, music, and musicians. I'm hopelessly addicted to books by or about Jack Kerouac, Ernest Hemingway, and Bob Dylan.
I usually keep a couple of books of poetry going; right now, I'm reading Rita Dove, some more Rumi (I always have time for Rumi), & Ten Poems to Change Your Life by Roger Housden, which was a gift from my editor and his wife.
Finally, I'm always reading books on spirituality. I have a whole slew of C.S. Lewis waiting for me. I recently began reading Summa of the Summa (Peter Kreeft edition). When I finish that, I will dig into Where There is Love, There is God by Mother Theresa and On Heaven and Earth by Jorge Mario Bergoglio and Abraham Skorka. And I can't wait to read the new book by Robert Moynihan (who is the editor of Inside the Vatican): Pray for Me: The Life and Spiritual Vision of Pope Francis, First Pope from the Americas.
Visual

Other titles by this author:
Miracles Every Day: The Story of One Physician's Inspiring Faith and the Healing Power of Prayer