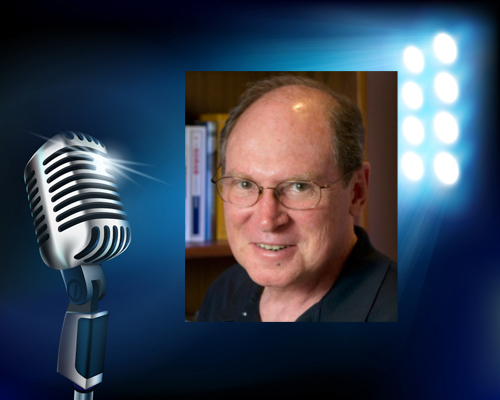 Popular Catholic author and speaker Robert J. Wicks has been helping people take greater stock of their lives for almost forty years.  He is professor emeritus at Loyola University Maryland, has taught in universities and professional schools of psychology, medicine, nursing, theology, education, and social work, and has a consulting practice.
Wicks, a Queens, New York, native, received a master's degree in clinical psychology in 1973 from St. John's University and a doctorate in psychology from Philadelphia's Hahnemann Medical College and Hospital in 1977. In 1996, Pope John Paul II awarded Wicks a papal medal for his service to the Catholic Church. He received honorary doctorates from Caldwell College and Georgian Court University, and in 2006,  the first Alumni Award for Excellence in Professional Psychology from Widener University. He is also the recipient of the Humanitarian of the Year Award from the American Counseling Association's Division on Spirituality, Ethics, and Religious Values in Counseling.
He has written more than fifty books, including No Problem, Streams of Contentment and bestseller Riding the Dragon. Wicks gives presentations throughout the world and in 1994 was responsible for the psychological debriefing of relief workers evacuated from Rwanda during the country's genocide.
Recently Michele had an opportunity to interview Robert about his book Prayer in the Catholic Tradition: A Handbook of Practical Approaches.
MICHELLE: I really enjoyed reading your amazing book although rather than a handbook of approaches, I referred to it as more of a manual for life. I am wondering if you would like to share the prayers and practices that you gravitate toward in your own daily life?
ROBERT WICKS: Years ago I was psychologically burning out. This is not a good thing—especially given the work I do: I help persons in the healing and helping professions (physicians, nurses, priests, nuns, psychologists, relief workers, educators, and military personnel) maintain a healthy perspective and remain resilient. Well, in response, I went up to Harvard to chat with Henri Nouwen about that and a book I was writing entitled, Availability. As we sat in his little kitchen chatting about the book, my life and my work, I asked him about developing a strong prayer life. He suggested I take out time each day in silence and solitude after reading a bit of sacred scripture, possibly the readings of the day. I have done that ever since and it has made a difference, a major difference. This past year I was in Beirut leading a workshop on resilience for persons living and working in Aleppo, Syria. I also was in the Philippines and Haiti. In all those places I began my day with the same ritual I have at home: get up early, have some coffee to wake up, read a bit of scripture, and take some quiet time.
This is part of what the Abbas and Ammas of the Fourth Century used to call a "rule of prayer". A rule of prayer includes such things as liturgy (where we meet God in the Eucharist, the Word, and each other), the Rosary, the Psalms, Sacred Scripture, conversations with God, "alonetime" where you are in silence and solitude or simply reflective when in a group, sacred music and art, and journaling. All of these things help us move from chronos (secular time and ways of viewing the world) to Kairos (God's rhythm) and to experience prayerfulness (being in the now with your eyes wide open to where God is calling you).
MICHELLE: Would you care to explain how you came to write such a book and at what point in your life you realized the need or your desire to live prayerfully? Was there perhaps a pivotal moment?
ROBERT WICKS: The development of this book started with an inspiration and quickly turned into a shock for me. I thought that I might bring together some good people who taught and wrote on certain helpful aspects of prayer. Before doing this I did research to see what was out there so I would know whether there was a need or how I might supplement what was published. The shock was I found absolutely nothing like what I had planned—namely, a handbook which would contain extensive material on prayer in the Catholic tradition so adult Catholics and those who minister to them (priests, vowed religious, permanent deacons, chaplains, Catholic school teachers, lay ministers, and others) would have a ready resource to sit by their bible to dip into when time allowed.
Well, when I didn't find anything, I researched it again. I couldn't believe that there was not a previously published resource like I had planned. Well, there isn't. There are small books on prayer like Praying with St. Theresa or an introduction to prayer but nothing as extensive as I planned in which there would be whole sections on praying with the Gospels, spiritual masters like John of the Cross and Terese of Lisieux as well as contemporary figures like Thomas Merton and Henri Nouwen. I wanted people to also see our Catholic approach to a life of prayer from the Ignatian, Mercy, Franciscan, Dominican, Augustinian, Salesian, Benedictine, and Carmelite traditions. I wanted people to be able to know how to pray through transitions, when in darkness, and to read chapters on such topics as traditional Catholic prayer, Marian prayer and liturgical prayer. It became a labor of love—although it was a real challenge to pull it off. (I told my wife if I suggest editing another book, to put me on meds!)
MICHELLE: I imagine you have read quite a number of books in your lifetime, as a professional, and as a Catholic yearning for more. Therefore, how were you able to decide which authors to include in your book. Had you been collecting favorite writings with the notion of writing a book such as this one?
ROBERT WICKS: It is interesting that you should ask this question because one of the reasons for assembling the persons in this book was to capture their voices under one cover before they are lost. In ten years, many of the contributors' writings may be out of print or their voices will no longer be heard during retreats, giving homilies, or presenting lectures. They are together here for posterity. In addition, most of the authors I know model what they write about so I felt the book would not only educate the mind but move the hearts of those who read and prayed over their writings.
MICHELLE: The back covers states that this book is a "once in a generational work". Would you care to comment on that?
ROBERT WICKS: Being able to assemble the writers in this book was a pure grace for me. Also, since it has not been done before and won't easily be duplicated in the near future, I think having the opportunity to sit with such a group of wise spiritual figures won't be something that will occur again soon. Since I am not the author of the whole book but only the assembler of the group present and writer of one of the chapters, I can say, it is the most awesome book I have had the privilege of being a part of in my life. I do not say that lightly so I am thrilled to be able to share about it with your readers as a way of getting the word around about it. Its publication is not well known at this time. Your blog will be a big help and I am grateful.
MICHELLE: Time for our signature ending question. This is a blog about books. What books are currently on your bookshelf to read?
ROBERT WICKS: I am in the process of slowly rereading Michael McGregor's book on Robert Lax entitled Pure Act. He has done amazing research and invested years in the writing of the most extensive work on Thomas Merton's best friend, the minimalist poet and spiritual figure, Robert Lax. I had previously read a delightful brief book on Lax entitled Way of the Dreamcatcher by Steve Georgiou and was lamenting that there wasn't a major work I could jump into next and then Fordham University Press released McGregor's book. I love it because of Lax's simplicity and being able to be centered on God in his life. He also is a gentle person who inspires me to "prune" my passion so I am not overbearing or intrusive in people's lives and gentleness seems to do that for me. If you haven't read it, I hope you will pick it up.