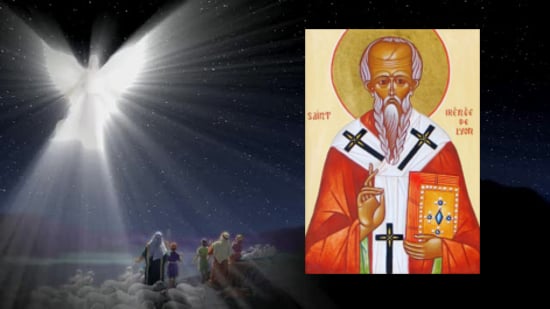 Satan told Christ that he controlled all the kingdoms of the Earth. But he lied, says St. Irenaeus. God controls all the governments of the world, not Satan.
Since the authorities that exist "have been instituted by God" (Rom.13:1), the devil obviously lied when he said, "These have been delivered to me,
and I give them to whom I will" (Luke 4:6).
Kings are appointed by the law of the same Being who calls us all into existence, and those kings are adapted for the people who are placed under their gov- ernment at that time. Some of them are given for the correction and the benefit of their subjects, and for the preservation of justice; but others, for the purposes of fear and punishment and rebuke. Still others, if we deserve it, are for deception, disgrace, and pride. The just judgment of God, as I have observed already, passes equally upon all.
The devil, however, since he is the apostate angel, can only go as far as he did at the beginning: he can deceive and lead astray the human mind into disobeying the commandments of God, and gradually darken the hearts of those who would try to serve him, until they forget the true God, and adore the devil as God.
–St. Irenaeus, Against Heresies, 5.24
IN GOD'S PRESENCE, CONSIDER . . .
Am I obedient to the lawful governments, at least as far as I can be and stay con- sistent with moral law? Do I remember to pray for the help of the angels who guard the governments that have power over me?
CLOSING PRAYER
Lord Jesus Christ, strengthen the angels who guard all nations, and grant that the Church may always have peace with their governments.
___________________________________________________________________________________________________________
Remember to subscribe to my feed so you will not miss a day! This recurring feature at The Catholic Blogger is possible through the cooperation of author Mike Aquilina and publisher Saint Benedict Press. To get your own copy of this book, click below.