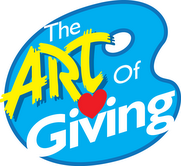 The Art of Giving donation opportunity to help needy children is still going on. My two daughters contributed artwork for the cause and I thought I might share them with you here.
Here is Katie's drawing of St. Joseph with Jesus at work in the carpenter shop.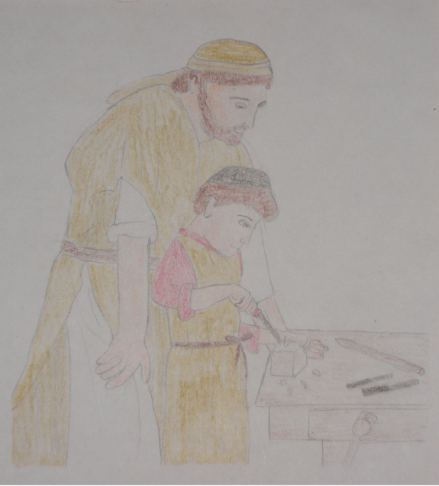 And here is Molly's drawing of St. Peter.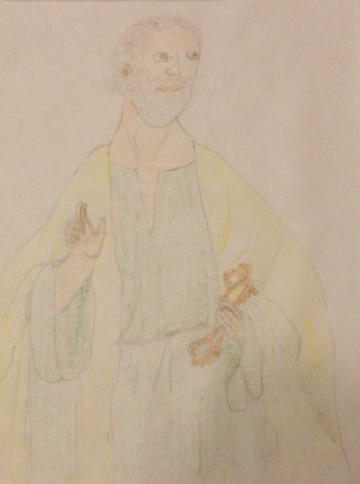 On behalf of them both I humbly ask that you donate to Cross Catholic Outreach. Please consider supporting them and donating here in their name. (write their name(s) in the comment box when donating.)
All donations go directly to Cross Catholic Outreach for the poor in Honduras.
You can see all the art work that all the kids have created on Flickr ~ Click here.
(New art is added every few "work" days.)
Do you have kids, students, or grandkids? Do your kids want to help the poor and needy? Would your kids like to draw a picture and ask grown-ups for donations? 
Please click here to read more about "The ART of Giving"
We will be having a parade of posts this week to help build awareness for this fun child-friendly project! Please join us for all the upcoming posts and visit the other blogs as they post about the art that their children have created!!
A Parade of Posts for the Poor:
Sunday, Dec. 1 – Catholic Inspired
Monday, Dec. 2 – Enter Under My Roof
Tuesday, Dec. 3 – Designs By Birgit
Wednesday, Dec.4 – Happy Little Homemaker
Thursday, Dec. 5 – Equipping Catholic Families
Friday, Dec. 6 – Campfires and Cleats
Saturday, Dec. 7 – Do Small Things with Love
Sunday, Dec. 8 – The Catholic Book Blogger