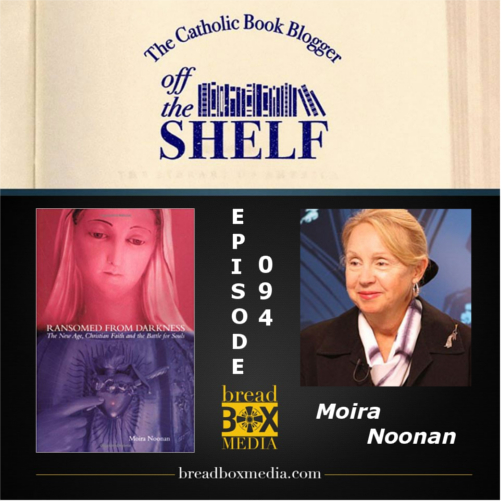 New Age thought and the New Age Movement is  a very dangerous playground to dabble in. The entire focus of New Agers is to bring the attention towards oneself making YOU the God of your life. Moira Noonan understands this because she was heavily involved in the New Age Movement for years until the Blessed Mother rescued her. Listen in as Moira and I discuss her journey which she details in her book Ransomed From Darkness: The New Age, Christian Faith and the Battle for Souls
.
Bio
Moira Noonan had been immersed in the New Age movement and its practices for 25 years before a remnant of truth from her Catholic school days made her take a second look at her life. Since then, Noonan has been on a mission to warn Catholics about the dangers of dabbling in the New Age. Even a little New Age practice mixed with Catholicism can affect one's attitude toward the faith, she says, leading to a superstitious rather than a sacramental life.
Listen to my entire Off the Shelf show archive here.
---