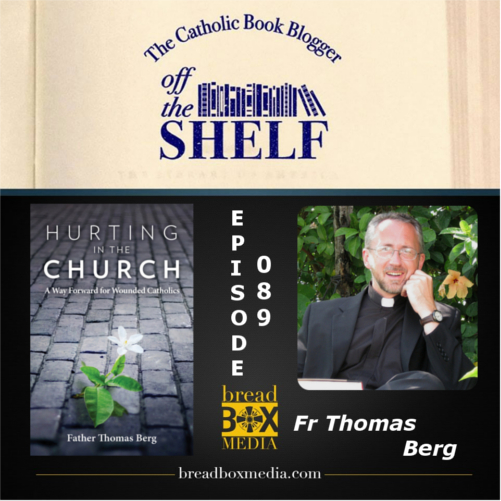 In an engaging and timely interview I spend time this week with Father Thomas Berg author of Hurting in the Church: A Way Forward for Wounded Catholics
. As we all come to grips with the crisis unfolding in the Church today I encourage everyone to listen to this episode as we discuss a path forward.
Listen to Off the Shelf Episode 089 exclusively on Breadbox Media below.
Bio
Father Thomas Berg is professor of moral theology and vice-rector at St Joseph's Seminary in Yonkers, NY. He earned his doctorate in philosophy at Rome's Pontifical Athenaeum Regina Apostolorum. In addition to scholarly work in bioethics, he has also been published or quoted in Homiletic & Pastoral Review, Crisis Magazine, First Things, The Wall Street Journal and the New York Times. An avid runner, hiker, and cigar aficionado, he escapes as often as he can to Cape May, New Jersey.
Listen to my entire Off the Shelf show archive here.
---
To get your own copy of this book, click below. As an Amazon Associate, I earn from qualifying purchases.