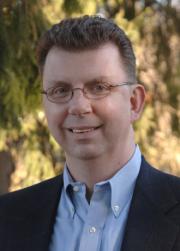 PETE: What prompted you to write about perhaps the most contested relics in Church history, St. Peter's bones?
THOMAS CRAUGHWELL: I became especially interested in the story of the rediscovery of St. Peter's relics after a 2006 visit to Rome when I toured the Scavi, the excavations below St. Peter's Basilica, where the tomb of St. Peter was found in 1942. Through a glass door, I could see inside the tomb and see his bones—it was an unforgettable experience and, led me to write this book.
PETE: Your book, St. Peter's Bones: How the Relics of the First Pope Were Lost and Found…..and then Lost and Found Again, lays out the entire story behind the discovery of St. Peter's tomb and relics. Can you detail how much time and research went into this book?
THOMAS CRAUGHWELL: It took months to track down as many of the details as I could. Several of the archaeologist and others involved in the excavation and analysis of the tomb, its inscriptions, and of the relics wrote books on the topic, and was lucky enough to find them in university libraries nearby.
PETE: After all your research do you have any comments for those that still doubt the validity of what the Church has officially proclaimed to be the relics of St. Peter?
THOMAS CRAUGHWELL: We can't say with 100 percent scientific certainty that these are the bones of St. Peter. We have no DNA evidence. That said, the bones were discovered in a tomb identified by inscriptions on the exterior as the tomb of St. Peter. It was found directly under the high altar of St. Peter's Basilica—where centuries-old oral tradition has always said it was located. And the bones inside came from a robust man in his seventies. That said, it seems very likely that these bones are the relics of St. Peter the first pope.
PETE: What were your thoughts went Pope Francis brought the relics of St. Peter out for public display? 
THOMAS CRAUGHWELL: I was delighted. It was long overdue.
PETE: Time for my signature ending question. This is a blog about books. What is currently on your bookshelf to read?
THOMAS CRAUGHWELL: I'm reading The Black Count, by Tom Reiss, which won the Pulitzer Prize for biography.
___________________________________________________________________________________________________
Thomas J. Craughwell is the author of Saints Behaving Badly, Saints Preserved, This Saint Will Change Your Life, and Pope Francis: The Pope from the End of the Earth. Every month he writes a column on patron saints for Catholic diocesan newspapers. He has also written about saints for the Wall Street Journal, St. Anthony Messenger, and Catholic Digest and has discussed saints on CNN and EWTN. His book, Stealing Lincoln's Body, was made into a two-hour documentary on the History Channel.