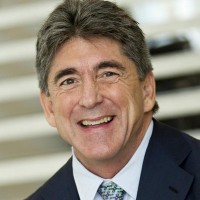 PETE: In your latest book 40 Days 40 Ways: A New Look at Lent you provide readers with 40 tasks they can do during Lent to make the period a time of spiritual growth. How difficult was it to come up with these forty activities? Did you struggle to get 40 or were you on the other side of the equation, having to pare it down to 40?
MARCELLINO D'AMBROSIO:The difficult thing was to keep it to forty! There are so many ways to pray, fast, and do good to others! And so many ways to combine fasting with prayer, or fasting with almsgiving! My goal here was to provide some concrete suggestions to break us all out of the rut that so many of us fall into of doing the same old tired thing year after year.
PETE: Were there any tips or activities that did not make the final cut that you would like to share with readers?
MARCELLINO D'AMBROSIO:Yes. Here are three: 1) Pray daily for Christian unity, that there would be one flock and one shepherd; 2) Pray daily for the evangelization of all those who have not yet heard and accepted the Good News about Jesus; 3) Pray for your enemies. In fact, think of the person who has most hurt you or who most annoys you and spend several minutes each day thanking God for that person and asking God to bless him or her. These are just samples: there are many more! But it will take many Lents for people to implement all the suggestions that did make it into 40 Days, 40 Ways—so it probably be a while before I come out with a 2nd volume!
PETE: What was your driving force behind this book? What sets it apart from other Lenten books on the market?
MARCELLINO D'AMBROSIO:Lent occurs when it is springtime in the Northern Hemisphere. On the weekend that Daylight savings time begins, we remember that we are to advance the clock rather than set it back by the phrase "spring forward!" My motivation in writing the book was to help people make Lent a time of real spiritual advance, authentic and noticeable spiritual progress rather than just another lap around the desert, without really learning anything, such as happened to the people of Israel in the desert for 40 years. What sets it apart from other Lenten books, I think, is the combination between meditations, drawn from the deep and rich Tradition of the Church, on the great themes of Lent such as sacrifice, and very concrete, practical, doable suggestions made in everyday language.
PETE: Lent is sometimes looked at as a "dreaded" time of sacrifice yet as you point out it does not have to be. Could you explain the reasons why?
MARCELLINO D'AMBROSIO:Lent should be a time of increasing light and increasing freedom as we leave behind patterns of sinful mediocrity and build those spiritual muscles called virtues. It really can and should be an exhilarating season that ends in a fifty day celebration. By the way, that's another differences between this and at least many other Lenten books – this book does not end with Lent, but with ideas to make not only Easter Sunday but the whole Easter Season till Pentecost joyful and special.
PETE: Marcellino, for those not familiar with your work you have picked up the nickname "Dr. Italy". How did that come about?
MARCELLINO D'AMBROSIO:MarcellinoDambrosio.com was just not going to work, for obvious reasons! When people who did not already know me well heard me on TV or radio, they couldn't remember or spell my name, but they could remember that I was a Dr. and had some long, unpronounceable Italian name. So DrItaly.com became the URL for my website and then facebook and Twitter page. And then people started calling me by that name. It's only fitting since I'm cooking and eating Italian on a daily basis and get back to visit my relatives in Italy as often as I can.
PETE: Time for my signature ending question. This is a blog about books. What books are currently on your bookshelf to read?
MARCELLINO D'AMBROSIO:I'm just about to reread The Journal of a Soul, John XXIII's spiritual journal. He is a very special saint to me. I've also gotten hooked on audiobooks and am listening to the Fitzgerald translation of the Iliad and Mark Twain's Life on the Mississippi.
_____________________________________________________________________________________________________

Other titles by Marcellino D'Ambrosio
When the Church Was Young: Voices of the Early Fathers
Exploring the Catholic Church: An Introduction to Catholic Teaching and Practice