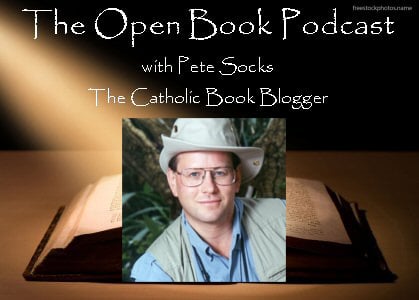 The Open Book Podcast Episode 005
Podcast: Download (Duration 29:31– 27 MB)
This episode's guest Steve Ray and I discuss his DVD series The Footprints of God and the latest release Abraham:Father of Faith and Works.
Links Mentioned in this Episode:
Steve Ray's website www.catholicconvert.com
Purchase a copy of Abraham:Father of Faith and Works at www.steveraysstore.com
Visit the publisher Ignatius Press at www.ignatius.com
Music for this episode provided courtesy of Sam Rocha from his album Late to Love.
The intro song is Genesis Time, and the closing song is In Self's Place. To get your own copy of this album visit his website here.
Feedback:
Help me make this show even better. Have a question about a book? Want me to invite your favorite author onto the show? Drop me a line or record an MP3 and email me at petesocks@thecatholicbookblogger.com. I'll be sure to include it in a future episode!