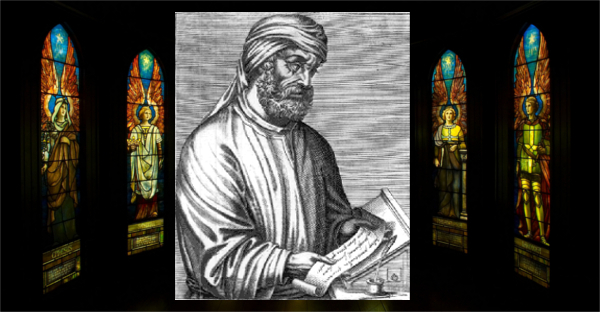 Tertullian reminds us how important it is not to be angry with our neighbors when we approach God. How can we ask for forgiveness when we ourselves have not forgiven?
Remembering the Lord's commandments paves the road to heaven for our prayers. And the chief commandment is that we should not go up to God's altar before we make up whatever argument or offense we've got into with our brothers.
What do we think we're doing if we approach the peace of God without peace, or the forgiveness of sins while we will not forgive? How will we appease the Father if we're angry with our own brothers, when from the beginning we are forbidden from all anger (see Genesis 4:6-7)?
Even Joseph, sending his brothers away to bring back their father, said, "Do not quarrel on the way." Surely he was warning us (for sometimes our religion is called "the Way") that we should not go to the Father in anger when we walk in "the way" of prayer.
Later, the Lord, fulfilling the Law, openly adds a prohibition against being angry with a brother to the prohibition against murder (see Matthew 5:21-22). He will not even allow us to vent it by an evil word.
Even if we must be angry, our anger must not last past sunset, as the Apostle warns us (see Ephesians 4:26). But how foolish is it either to pass a day without prayer because you won't make up with your brother, or to lose your prayer be­cause you're still angry? –Tertullian, On Prayer, chapter 11
IN GOD'S PRESENCE, CONSIDER . . .
What or who really makes me angry?
Am I holding on to some of that anger right now?
CLOSING PRAYER
Father, you gave us all one common origin. Help me live in peace with my neighbors, so that we can all live as one family in brotherly love.
---
Remember to subscribe to my feed so you will not miss a day! This recurring feature at The Catholic Blogger is possible through the cooperation of author Mike Aquilina and publisher Saint Benedict Press. To get your own copy of this book, click below.