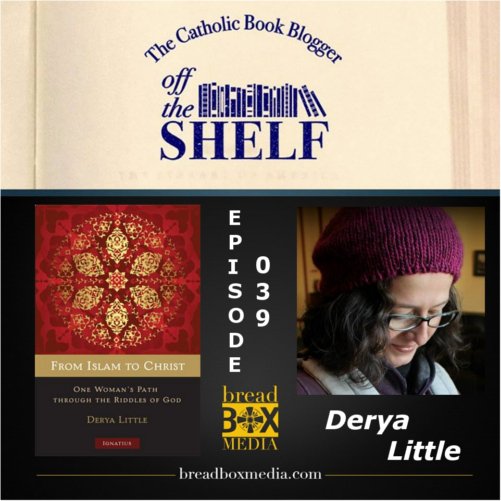 Derya M. Little has a PhD in politics from Durham University, England and an MA in history from Bilkent University, Turkey. Her articles on foreign affairs have appeared in academic journals and Catholic World Report. She converted from Islam to Catholicism in her early twenties, and now is living in Pennsylvania with her husband and three children.
She is the author of the book From Islam to Christ: One Woman's Path through the Riddles of God
published by Ignatius Press. In this episode Derya and I discuss the Muslim culture in Turkey and how it impacted her life. We also take a walk through her conversion story….and what a process it was! From Islam, to atheist, then Evangelical Christian, until her final arrival home in the Catholic faith, Derya has a unique tale to tell that is well worth listening to.
Listen to Off the Shelf Episode 039 exclusively on Breadbox Media below.
If you are fan of the show why not become a premium member? You can be a part of our mission to bring quality content to Catholics looking for something more than conventional Catholic media. Premium members receive exclusive discounts, deals and offers, up to 75% off select advertisers including Rugged Rosaries, Sophia Institute Press, the Harrisburg Senators, Catholic Books Direct and Life Boat Coffee (with more being added every month).
Become a premium member today by visiting the link on my page and I'll send you a Catholic Book Blogger Off the Shelf coffee mug as a thank you for your support of my work and Breadbox Media!

---