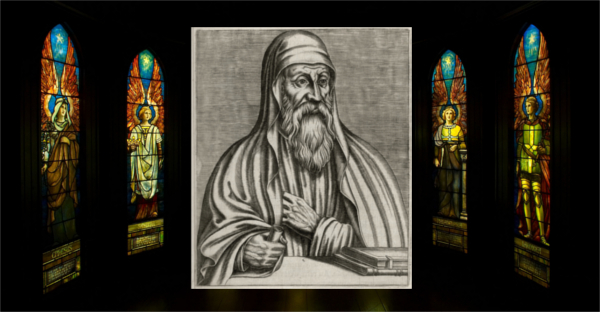 If God knows in advance what you will do, does that mean God is the cause of your sins? No, says Origen. Just because God knows the choices you will make doesn't mean he causes you to make them.
Suppose you get information from a person in no way responsible for the events. If you hear that certain things have happened or will happen to certain individuals, and you do not bear in mind that your informant as to the past or future is in no way answerable for any given happening, you might suppose that the informant has brought about or will bring about what he relates.
But you would obviously be wrong in so doing. It is as though a man were to read a prophetic book in which the conduct of Judas the traitor is foretold, and having learned what was to happen, were to think, after seeing it done, that the book was the cause of what afterwards occurred, because the book showed him the future conduct of Judas. Or again, it is as if he should imagine that not the book was the cause, but whoever first wrote it—or he who had the book written, God himself, if we may so speak.
In the case of the prophecies concerning Judas, when we look at the pas­sages themselves, we see that God did not produce the treachery of Judas, but that, foreknowing what would result from the wickedness of the traitor through his own fault, he only made it known. In the same way, if anyone would go deep into the discussion of God's universal foreknowledge, and into those things in which God stamps the proofs of his own foreknowledge, so to speak, he would understand that the cause of the things foreknown is neither God who foreknows nor those things that were stamped with the proofs of the foreknowledge of God who foreknew.
–Origen, Philocalia, 23.3
IN GOD'S PRESENCE, CONSIDER . . .
Am I tempted to blame God for the evils he didn't prevent?
Does it help to think of Origen's analogy with a historian?
CLOSING PRAYER
Father, I know that even my sins cannot stand in the way of your providence. Give me strength to embrace your will and follow your call.
---
Remember to subscribe to my feed so you will not miss a day! This recurring feature at The Catholic Blogger is possible through the cooperation of author Mike Aquilina and publisher Saint Benedict Press. To get your own copy of this book, click below.