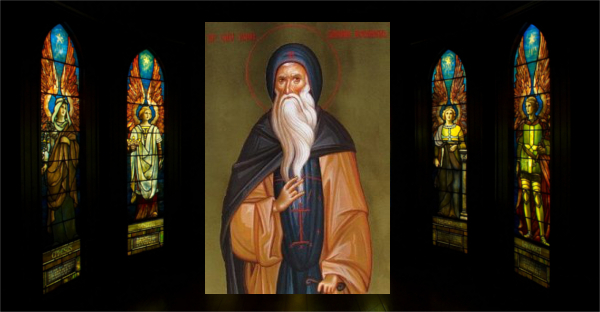 St. John Cassian recalls the wise words of an Egyptian abbot named Moses. You can't always help it when evil thoughts pop up in your mind, Moses said, but you always have the power to accept or reject them.
It is impossible for the mind not to be approached by thoughts, but it is in the power of everyone who is earnest either to admit them or to reject them. Even though their rising up does not entirely depend on ourselves, rejecting or admitting them lies in our own power.
But just because I said that it is impossible for the mind not to be approached by thoughts, you must not lay everything to the charge of the assault, or to those spirits who strive to instill them in us, or we would have no free will left, and efforts for our improvement would not be in our power. No: as I say, it is to a great extent in our power to improve the character of our thoughts and to let either holy and spiritual thoughts or earthly ones grow up in our hearts.
For this purpose frequent reading and continual meditation on the Scrip­tures is employed, so that that from there an opportunity for spiritual recollection may be given to us. For that reason we use frequent singing of Psalms, so that we can gain constant feelings of compunction from them. And we use earnest vigils and fasts and prayers, so that the mind may be brought low and not mind earthly things, but contemplate things celestial. For if we drop the celestial things and let carelessness creep up on us, the mind, hardened with the foulness of sin, is sure to incline in a carnal direction and fall away. –St. John Cassian, Conferences, 1.17
IN GOD'S PRESENCE, CONSIDER . . .
When sinful thoughts occur to me, do I reject them right away? Or do I dwell on them for a while?
CLOSING PRAYER
Lord, let me return from the way of error to the path of justice, and give me your grace to maintain the reformation that your mercy has made in me.
---
Remember to subscribe to my feed so you will not miss a day! This recurring feature at The Catholic Blogger is possible through the cooperation of author Mike Aquilina and publisher
Saint Benedict Press
. To get your own copy of this book, click below.