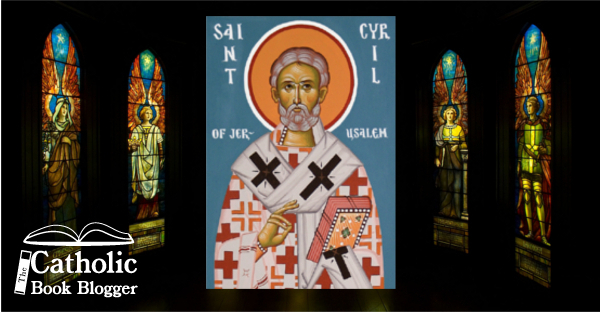 We can't ever completely comprehend the nature of God, says St. Cyril of Jerusalem. But that doesn't keep us from studying what we can understand and praising God for his glory.
But someone might say, "If what God is can never be comprehended, why do you even talk about these things?"
So, then, because I can't drink up the whole river, am I not even allowed to take in moderation what's good for me? Because with eyes made like mine I can't look directly at the sun, am I not even allowed to look at as much of the sunlight as I want? Or if I go into a big garden and can't eat all the fruits, would you have me go away completely hungry?
I praise and glorify him who made us, for it is a divine command that says, "Let everything that breathes praise the Lord!" (Psalm 150:6). Right now I am try­ing to glorify the Lord, but not to describe him. Although I know I won't be able to glorify him as he deserves, yet I still think it's a work of piety even to try at all. –St. Cyril of Jerusalem, Catechetical Lecture 6, 5
IN GOD'S PRESENCE, CONSIDER . . .
Do I praise the Lord as the Psalm tells me to?
What can I do to glorify the Lord within the limits of my ability?
CLOSING PRAYER
Father, through our Lord Jesus Christ, the angels and all the choirs of heaven worship you in awe. Let my voice join with theirs in singing the heavenly hymn to your glory forever.
---
Remember to subscribe to my feed so you will not miss a day! This recurring feature at The Catholic Blogger is possible through the cooperation of author Mike Aquilina and publisher Saint Benedict Press. To get your own copy of this book, click below.