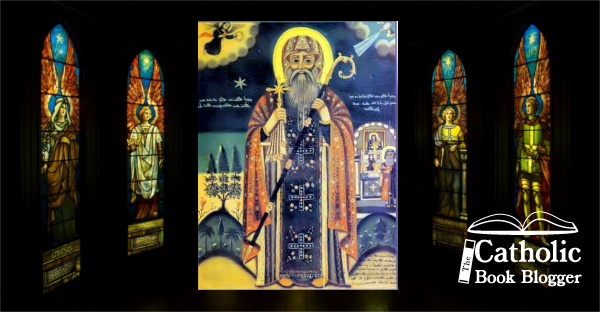 Some people in the time of Jacob of Serugh were arriving at Mass very late— just before the Eucharist. Jacob warns them that they're missing something essential: the prayers and healing in the earlier part of the liturgy.
But you might be saying, "I will go and do whatever business I have until the consecration, and when they open the doors I will go in and receive."
You who are wise, drive away and put out these notions from you, and allow your soul to have a care for her wounds and bind them up. Say to your soul: "O soul, full of sores, now is the time for you to receive a medicine for your wounds. Now is the time for you to pour out tears before him who binds up, and he will apply mercy to the disease that vexes thee. Now is the time when the door of the Great Physician is opened, and he will bind up at no charge; bring in your sore so that he may find a remedy for it. Now is the hour for you to lift up your voice in supplication, for now the gates on high are opened to prayers. Now is the hour when you may entreat your Creditor to come forth and cancel the note of debt that is terrifying you. Now is the hour when the Son of God is sacrificed and set forth upon the table for sinners to pardon them. Now is the hour when the doors and curtains give way, so that the sacrifice may come in and mercy go forth for sinners."
–Jacob of Serugh, On the Reception of the Holy Mysteries, 655-657
IN GOD'S PRESENCE, CONSIDER . . .
Am I usually on time to Mass? Or do I usually miss part of it?
CLOSING PRAYER
Father and eternal King, Creator of the universe, receive me when I come to your church, and make me perfectly worthy of your grace.
_____________________________________________________________________________________________________
Remember to subscribe to my feed so you will not miss a day! This recurring feature at The Catholic Blogger is possible through the cooperation of author Mike Aquilina and publisher Saint Benedict Press. To get your own copy of this book, click below.