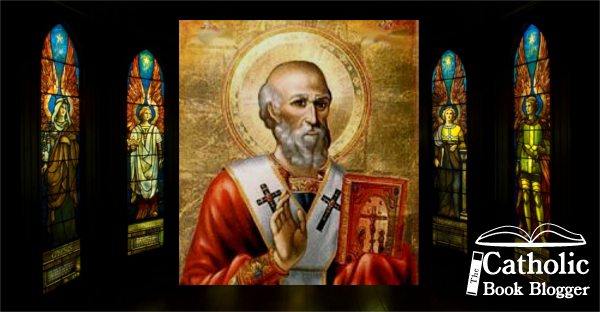 Following the doctrine of St. Paul, St. Athanasius tells us that marriage and consecrated virginity both have a place in God's plan. Those who marry bear fruit for God, and they will receive great rewards. But virginity bears even greater fruit and brings even greater rewards.
There are two ways in life. The first is more moderate and ordinary—I mean marriage. The second is angelic and unsurpassed—namely virginity.
Now if someone chooses the way of the world, namely marriage, he is cer­tainly not to blame. Yet he will not receive such great gifts as the one who chooses virginity. He will receive thirtyfold (see Mark 4:20), since he too brings forth fruit.
But if someone embraces the holy and unearthly way—even though, com­pared to marriage, it is a rough road and hard to travel—yet it has the more won­derful gifts, for it grows the perfect fruit, a hundredfold. –St. Athanasius, Letter 48
IN GOD'S PRESENCE, CONSIDER . . .
Whatever my situation in life, do I try to live it as a holy state to which I have been called by God?
CLOSING PRAYER
Father of life, teacher of pure prayers, grant in your mercy that I may venture to call on you with a pure heart and enlightened soul, with freedom of speech and without fear of condemnation.
---
Remember to subscribe to my feed so you will not miss a day! This recurring feature at The Catholic Blogger is possible through the cooperation of author Mike Aquilina and publisher Saint Benedict Press. To get your own copy of this book, click below.