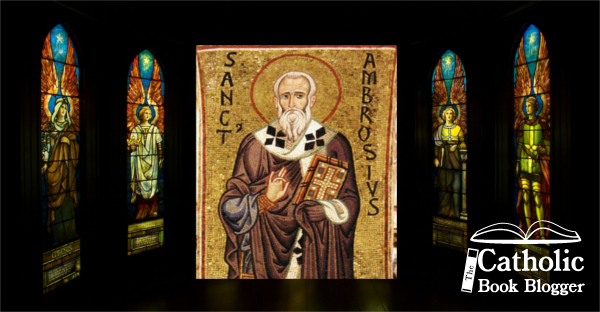 Against heretics who said that serious sinners could never be reconciled to the Church, St. Ambrose uses the example of the Prodigal Son. No matter how serious the sin, the Church always holds out the hope of reconciliation. Without the hope of the Eucharist, who would repent at all?
And no wonder he was dying of starvation! He didn't have the divine nourishment. Prompted by the lack of it, he says, "I will arise and go to my fa­ther, and I will say to him, 'Father, I have sinned against heaven and before you'" (Luke 15:18).
Don't you see how plainly it tells us that we are urged to pray for the sake of the sacrament? And do you want to take away the very reason for undertak­ing the penance?
Take away the pilot's hope of reaching port, and he will wander aimlessly on the waves. Take away the crown from the athlete, and he will fail and lie down on the course. Take away the fish from the fisherman, and he will stop casting his nets.
So how can someone who hungers in his soul pray more earnestly to God if he has no hope of the heavenly food?
–St. Ambrose, Two Books on Repentance, 2.16
IN GOD'S PRESENCE, CONSIDER . . .
Does the thought of the body and blood of Christ spur me on to repentance?
CLOSING PRAYER
Lord, wash away my sins with your precious blood, the price of my salvation. Come and reign in me by your power and your love.
---
Remember to subscribe to my feed so you will not miss a day! This recurring feature at The Catholic Blogger is possible through the cooperation of author Mike Aquilina and publisher Saint Benedict Press. To get your own copy of this book, click below.