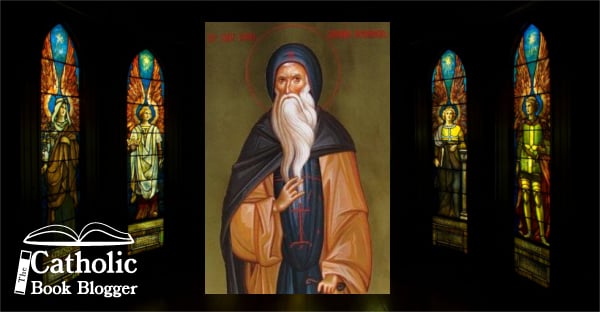 The abbot Isaac told St. John Cassian that we can compare the soul to a feather. If nothing weighs it down, a feather can be carried up into the sky by the slightest breeze. But weighed down by impurities, it falls to the ground and is buried.
We can very fittingly compare the nature of the soul to a very fine feather or very light wing. If it has not been damaged or affected by being spoiled by any moisture falling on it from outside, it is carried aloft almost naturally to the heights of heaven by the lightness of its nature, and the aid of the slightest breath. But if it is weighed down by any moisture falling on it and penetrating into it, it will not only not be carried away by its natural lightness into any flights in the sky, but it will actually be carried down to the depths of earth by the weight of the moisture it has received.
In the same way our soul, if it is not weighed down with faults that touch it, and the cares of this world, or damaged by the moisture of injurious lusts, will be raised (so to speak) by the natural blessing of its own purity, and carried aloft to the heights by the light breath of spiritual meditation. Leaving things low and earthly, it will be transported to those that are heavenly and invisible.
Thus we are well warned by the Lord's command: "Take heed to yourselves lest your hearts be weighed down with dissipation and drunkenness and cares of this life" (Luke 21:34).
And therefore if we want our prayers to reach not only the sky, but what is beyond the sky, let us be careful to reduce our soul, purged from all earthly faults and purified from every stain, to its natural lightness, so that our prayer may rise to God unchecked by the weight of any sin.
–St. John Cassian, Conferences, 9.4
IN GOD'S PRESENCE, CONSIDER . . .
Which faults of mine are the ones that most weigh down my soul?
CLOSING PRAYER
Father, give me strength when I am weary, and courage when I have lost heart.
---
Remember to subscribe to my feed so you will not miss a day! This recurring feature at The Catholic Blogger is possible through the cooperation of author Mike Aquilina and publisher Saint Benedict Press. To get your own copy of this book, click below.