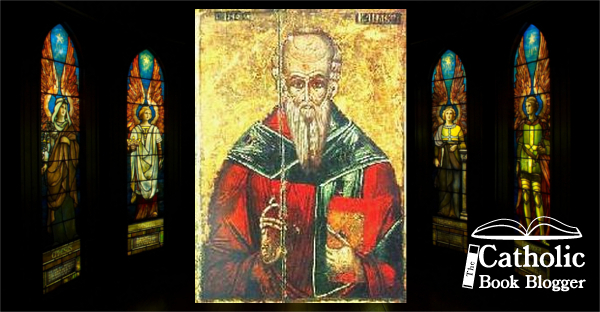 You don't have to starve yourself to be a Christian, says St. Clement of Alex­andria. If you're at a gourmet feast, eat moderately, show respect for your hosts, and give thanks to God.
We don't have to keep away entirely from various kinds of food. We just shouldn't be obsessed with them. We should eat what's set before us, as becomes a Christian, showing respect for our host by a harmless and moderate participation in the party. We should look at the luxury of what's put on the table as a matter of indifference, despising the dainties as things destined to perish shortly.
"Let not him who eats despise him who abstains, and let not him who ab­stains pass judgment on him who eats" (Romans 14:3). And a little later he ex­plains the reason for his command: "He who eats, eats in honor of the Lord, since he gives thanks to God; while he who abstains, abstains in honor of the Lord and gives thanks to God" (Romans 14:6).
So the right food is thanksgiving.
–St. Clement of Alexandria, Instructor, 2.1
IN GOD'S PRESENCE, CONSIDER . . .
Is food always less important to me than thanksgiving? Or do I sometimes let food lead my thoughts away from God?
CLOSING PRAYER
Lord, Savior and God of all, I give thanks for all the good things you have given me. Keep me under the shadow of your wings, and count me worthy till my last breath to share in your holy mysteries for the sanctification of my soul and body.
---
Remember to subscribe to my feed so you will not miss a day! This recurring feature at The Catholic Blogger is possible through the cooperation of author Mike Aquilina and publisher Saint Benedict Press. To get your own copy of this book, click below.