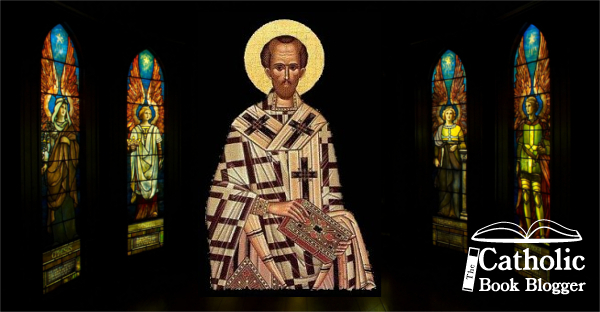 When the city of Antioch was in danger of total annihilation, St. John Chrys­ostom dared to tell his parishioners that there was nothing fearful about death. The only thing we need to fear, he said, is displeasing God.
There is nothing to be dreaded in human ills except sin—not poverty, or disease, or insult, or ill treatment, or dishonor, or death, which people call the worst of evils. To those who love spiritual wisdom, these things are only the names of disasters, names that have no substance. No, the true disaster is to offend God, to do anything that displeases him.
What's so terrible about death? Is it terrible because it carries you faster to that peaceful refuge, that life free from turmoil? If no one actually kills you, won't the law of nature itself, sneaking up on you at last, separate your body from your soul? If that fearful event doesn't happen now, it will happen soon enough.
I don't say these things because I expect any fearful or tragic event—God forbid! I speak because I'm ashamed of those who are afraid of death. Tell me: aren't you expecting such good things as "no eye has seen, nor ear heard, nor the heart of man conceived" (1 Corinthians 2:9)? Do you doubt this reward? Then isn't it shameful that you are distressed about dying, when Paul groaned about the present life?
"But let me be like Paul," someone says, "and I'll never fear death." Well, what's preventing you from becoming like Paul? Wasn't he a poor man? Wasn't he a tent-maker? Wasn't he a man of humble station? Now, if he'd been rich and well-born, the poor could plead their poverty when they were called to imitate his example. But now you can say nothing of the sort.
–St. John Chrysostom, 
Homily 5 on the Statues, 
4-6
IN GOD'S PRESENCE, CONSIDER . . .
When I think about my own death, does it fill me with fear or do I trust God to bring me through it?
CLOSING PRAYER
God of mercy, you made death itself the door to eternal life. Keep me obedient to your will until I die, and let me leave this world with peace and confidence, and share in the resurrection of your Son.
---
Remember to subscribe to my feed so you will not miss a day! This recurring feature at The Catholic Blogger is possible through the cooperation of author Mike Aquilina and publisher Saint Benedict Press. To get your own copy of this book, click below. As an Amazon Associate, I earn from qualifying purchases.