By Rev. Stacy Sergent
"My soul is bereft of peace; I have forgotten what happiness is." –Lamentations 3:17
As a hospital chaplain, my job involves a lot of listening to what other people don't want to hear. Hearing and accepting the laments born of pain is part of being a minister of the gospel. It may sound strange to juxtapose the word "pain" with the word "gospel" – good news. But sometimes the best news, the only possible good news, is that we are not alone in our pain; God suffers with us.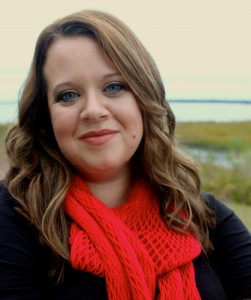 That is the silent sermon I often preach in the ER or ICU. I get to be one who creates safe space for lament. And God knows we need that.
Many of us in American Christianity forget how honest the Bible really is, even about the bad stuff – maybe especially about the bad stuff. We don't hear many sermons from Lamentations. And no wonder; it gets pretty brutal. If you search for information about that book on Wikipedia, you'll see Lamentations described this way: "The tone is bleak: God does not speak, the degree of suffering is presented as undeserved, and expectations of future redemption are minimal."
For the writer of Lamentations, the worst part is not just that he's suffering. It's that he feels God is causing him to suffer. He blames God for the pain he's in, and holds nothing back. "Though I call and cry for help, God shuts out my prayer… He is a bear lying in wait for me, a lion in hiding; he led me off my way and tore me to pieces… He has made my teeth grind on gravel and made me cower in ashes." Those are just a few of the harsh and angry words the writer has for God.
To me, that sounds like some of what I hear in the hospital, when people who are suffering are transparent enough to speak the pain of their souls to me. One woman, who had suffered years of chronic illness and pain, told me, "The day I got my diagnosis, I felt like God had pulled the rug out from under me. And just about every day since has felt like him kicking me while I'm down there on the ground, over and over again."
The patient's sister who was in the room tried to silence her, told her not to say such things and to hold on to her faith. She refused to hear that lament. You may know these words from David Augsberger: "Being heard is so close to being loved that for the average person, they are almost indistinguishable."
Sometimes my job is simply to let people feel heard so they know they are loved.
We all need a reminder from time to time that lament is part of faith, a vital part. If we do not let ourselves acknowledge and voice our pain, we are not living authentic faith. I do my best to help people see the light of Christ shining through the cracks of their shattered lives, but first I have to sit with them in the darkness when they can see nothing else. Remember that Jesus didn't walk out of the tomb after an hour or a day. He had to experience what it's like to be stuck in the darkness for a good long while, so we can trust him to be there when we are.
In Lamentations chapter 3, after twenty verses of such raw expressions of suffering and blaming God, the writer gives us these beautiful words: "But this I call to mind and therefore I have hope. The steadfast love of the LORD never ceases, his mercies never come to an end; they are new every morning. Great is your faithfulness." And we get a few verses of that, of the writer reminding himself of the goodness of God. But then he returns to the hurt and anger, which makes sense to anyone who has experienced real grief.
Grief comes in waves. It isn't enough to find hope once, to remember God's love once. We get knocked over by another wave and have to remember all over again. But falling back into the anger and sadness doesn't mean we have lost faith. It is part of a true, even biblical, faith.
I am thankful for those hopeful verses, "The steadfast love of the LORD never ceases; his mercies never come to an end." And when I sit with those who are suffering, I am just as thankful that God is present in the shadows of the darker verses. "My soul is bereft of peace; I have forgotten what happiness is."
This, too, is the word of the Lord, and thanks be to God.
Rev. Stacy N. Sergent serves as a chaplain at MUSC University Hospital in Charleston, SC, and is the author of Being Called Chaplain: How I Lost My Name and Eventually Found My Faith. She blogs regularly at stacynsergent.com.