By Trevor Wilson
I've never been a fan of megachurches.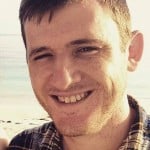 I have heard enough bad sermons from Mark Driscoll, Joel Osteen, Steven Furtick and Andy Stanley to know that megachurches are not my scene. So when I was offered an internship at a megachurch, I was initially inclined to say no. However, after realizing the scarcity of CBF churches in Los Angeles and how unlikely it would be for pessimistic me to find a church I actually approved of, I decided to give it a shot.
I am so glad I did. Sure, I leave Sunday mornings occasionally discouraged that certain theologies are still being preached, but getting a behind the scenes look at the strategies and culture that megachurches implement has been most valuable for me. There are a lot of things that megachurches do right, particularly in the way they attract people to attend, that I plan to re-create in my future in ministry, and I would like to share these things with you.
Know Your Target AudienceThere's a common saying out there that goes something like, "You can please some people all the time and all the people sometimes, but you can't please all the people all the time." This is incredibly true in ministry.Churches that attempt to please everyone all the time usually end up pleasing no one most of the time. People of different ages, genders, cultures, races and ethnicities all have different needs that they look to have met in their church community. The question is, who are you going to please? At the last CBF event I attended, a person asked how to attract more young adults to their church. I didn't answer for fear of being a jerk, but I wanted to tell them to start a new church.If you notice people missing in your pews on Sunday, it's probably because your church culture has neglected them and their needs. You can try to change your church culture, but you will only end up pushing members out to make room for others to feel included. Sometimes that is necessary, but it is important to understand the fact that your church has a target audience that is unique to the Kingdom. For megachurches, the target audience is always young families, which makes the next few sections all the more important.
Kid's & Youth ProgramsNearly every church I have attended has had some sort of youth program, whether it is Sunday School, children's choir, daycare, after school program or nursery. The megachurch I intern at has an interesting motto that they use to describe the goal of their kids program, "Make kids drag their parents to church."The idea is to make the children's experience so much fun, so energetic, that children cannot wait to come back. They do this by recognizing the relatively short attention spans that kids have.  If children are in class for an hour, then the curriculum contains twelve, five minute exercises.  Churches that don't make an effort to develop good children's programs are missing out on a crucial ministry opportunity. Parents are much less likely to attend church if their children are not willing to go. Ministering kids ministers adults. If you want more young families in your church, then a good kids program is mandatory.
Technology & CreativityMichelangelo's painting of the Sistine Chapel is at the very least a beautiful work of art. I'm sure, too, that the intention behind the work was to display the Gospel in a way that would attract more people to come visit.Today, beautiful, inspiring artwork is being created for churches not through statues and paintings but through digital media. In 2017, the World Wide Web will have been around for nearly 30 years. It has moved beyond a fad for youth and young adults and turned into a powerful tool for multi-generational communication. If my grandmother has a Facebook account, then your church needs to consider how they are viewed online. Web design, graphic arts, photography, and video producing are modern avenues for creativity that churches often substitute with free clipart or meaningless stock footage. Sacred art tells a story, and hopefully, attempts to display the Gospel in a way that would attract more people to come visit your church. Church websites and social media accounts should have some creative features on them that are visually attractive and invite people into a story.
Leadership TrainingThere are two types of pastors out there: doers and leaders.Doers are the ones that take personal responsibility to have everything get done the right way. They have difficulty trusting others, so they feel the need to fulfill their responsibilities on their own. Doers feel needed and are often essential to the church community.On the other hand, leaders equip others to fulfill the needs of the church. They allow others to take the spotlight and receive gratitude for their accomplishments. Most leaders spend more time communicating and meeting with people than performing or organizing events. Churches that have pastoral leaders are healthier and more self-sufficient; if the pastor was to not show up on Sunday, everything could still run smoothly. Their members have a closer connection to the church with more investment and participation. Pastors may complain that their church doesn't want to volunteer or get more involved. That's only true because of leadership. Building a culture of trust and close personal relationships will inspire people to get more involved. People come to church because they want to grow spiritually, relationally and creatively. Volunteerism and leadership training allows people to experience personal growth and builds community among members.
ResourcingChurches often give the impression that they are secluded, a single source of light in this vastly dark world. That's not true.Most communities have numerous churches that never communicate with one another. There is a need for churches to come together and pool their resources, sharing what they learn and offering what they can spare. That's what denominations are for. While many megachurches are non-denominational, I was surprised to find how closely various megachurches work together. Need a missions project? A website? A children's curriculum? A pastor to speak on Sunday? There is no need to reinvent the wheel. Find other churches similar to your theology, size, demographics, or mission, and meet with them.Find out what works and what doesn't. This will let you be more creative and provide tools that your church may otherwise be unable to offer.  Learning the stories of others will also help you to predict your own future, which makes the risk out of doing something different. It may show you the holes in your ministry that need to be filled. Partnerships, connections to a denomination, offer resources that are otherwise impossible to find.
Most of these things are common church problems. Megachurches have problems, too, some much uglier and public than others. Still, their strategies that attract people to church should not go unnoticed.
Many of the practices they implement are proven models borrowed from the business sector. It's important to have a clear picture of where you are as a church and where you want to be.  If these points don't fit your church's style or mission, then by all means ignore them. But if your church is having a hard time finding new people and retaining others and you want to see that change, then I think there is something to learn from the megachurch model.
Trevor Wilson is a CBF Leadership Scholar completing his final year at Claremont School of Theology in Los Angeles, Calif.