By Dr. Doyle Sager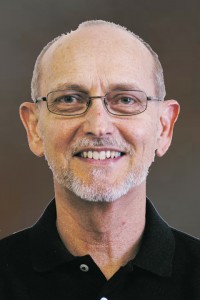 "Peace will not come until we value the power of love more than the love of power."
That quote has been variously attributed to William Gladstone, Mahatma Gandhi, Martin Luther King, Jr. and Jimi Hendrix. But regardless of its origin, the truth abides. When it comes to governing others, power for power's sake corrupts.
The biblical image for Israel's leaders was Shepherd-King. Unlike despots of the time who raped, pillaged and plundered to satisfy their own egos and build their personal fortunes, the ideal ruler of God's people was to be a careful steward of power, one who used that power to feed and protect the people and bring lasting wholeness (shalom) to all of life. But Israel's kings rarely if ever lived up to that standard. In case you haven't noticed, 21st century leaders aren't very good at it either.
In any democracy, power can be the means to accomplish helpful ends. But when power is exercised simply as an end in itself, the system becomes ill. That's why I believe it is high time we held all elected officials accountable and started asking them how much time they are spending on accumulating power for themselves as opposed to using that power to effect change for the good of others.
The two highest holy seasons of our faith, Advent-Christmas and Lent-Easter, offer clear insights into the power paradox—clutch it for yourself and it evaporates; use it for others, and it increases. According to Matthew's gospel, King Herod put a contract out on baby Jesus. If one stopped reading there, the assumption would be that power had conquered love. But as we all know, King Herod is now a mere footnote in history, while the incomparable Jesus still brings people to their feet and to their knees.
Fast forward to Jesus' trial and execution, under the auspices of Pilate, the Roman governor. Once again, love seemed to be forever crushed by the inexorable march of empire. But God's intention to turn the world right side up interrupted all that human folly. A Sunday morning empty tomb changed history forever. So today, most people think Pilate is a popular exercise regimen or a sport utility vehicle.
When it comes to an accurate assessment of power, we sometimes need to wait—three days, thirty years, several millennia. Macro-history is always a better measure of power than micro-history. Herod and Pilate offer every politician a cautionary tale—power that is soul-less (without a moral compass) sooner or later implodes.
Let every elected official please note: we're watching you. You had better learn the difference between power as a means and power as an end. And if you are choosing the love of power over the power of love, those of us who are Christ-followers have a Christmas-Easter wager we'd like to make with you. We like our odds.
Dr. Doyle Sager serves as senior pastor of First Baptist Church in Jefferson City, Mo.
Note: The views expressed here in columns and commentaries are solely those of the authors.
Interested in writing for CBF at Patheos? Submit your column idea to CBF Communications Director Aaron Weaver at aweaver@cbf.net.