By Greg and Sue Smith & Kim and Marc Wyatt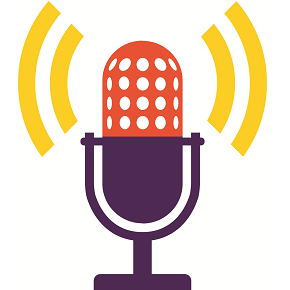 Over 240 million global migrants crisscross our world today. Often because of forced displacement or seeking escape from the deadly realities of their homeland, global migrants appear on a country's shores desperate to find the means to meet the many needs they and their families have. Yet many times, what travelers along the world's migration highway need most is the welcome that Christ bids his followers extend in his name.
CBF Global Missions identifies global migration as one of the three contexts within which its work occurs. CBF field personnel around the world, including the United States, are faithfully serving among this vast population on the move. And churches in every corner of the world are, too. Serving migrants means welcoming into our homes and into our lives the immigrants and refugees who travel to new lands under God's watchful eye. Being a Christian Advocate means taking the initiative to reach out and get involved with them. It means embracing our neighbor. It means listening to their stories, crying their tears, sharing meals around tables of deep fellowship, loving their children and praying for their needs.
And it means advocating on behalf of our migrant friends and neighbors when a strong voice of public witness is needed to address issues and concerns that impact their lives or run counter to the gospel of God's Kingdom.
What is the global migration highway? The phrase 'global migration highway' refers the movements of the 244 million migrating peoples from their homelands to new ones. For some it is a matter of choice. There are few jobs or economic opportunities to enable them to support their children or aging parents, and little hope for a better future for their children. The increasing control by gangs makes normal life virtually impossible – and dangerous due to extortion, abductions, and acts of violence against individuals.
For others, there is no choice. They are those forced to leave their homes, communities and their countries of origin. They are people who have experienced the loss of homes, families, freedom and future. They have been forcibly displaced because of conflict, ethnic cleansing, genocide, political and religious persecution, terrorism and war.
Where does the global migration highway originate? The short answer for immigrants and refugees is everywhere. If you have ever lived or visited in another country, served overseas or studied abroad for any length of time, you were a migrant and traveled the global migration highway.
The US Committee for Refugees and Immigrants states that people forcibly displaced hail from countries like Afghanistan, Bhutan, Burma, Colombia, Cuba, Democratic Republic of Congo, Eritrea, Iran, Iraq, Somalia, South Sudan, Syria and Ukraine. Approximately 20-30% of displaced persons live in refugee camps. They stay an average of 17 years, which often means children of refugees are born in host countries. Living conditions can be under resourced and basic at best. Did you know that most refugees live in urban areas? In the cities of host countries, refugees often struggle to survive as unrecognized second-class citizens. They often find themselves unable to successfully integrate or contribute into the community. Refugees may live along the edges of society, in the shadows, vulnerable and fearful of deportation back to their unsafe countries.
Immigrants often gravitate to areas where a friend, acquaintance, or family member is already living and working. They rely on informal support networks within the immigrant community and resources in their native language to help with finding housing and jobs. Lack of English proficiency and fear of discrimination are the major barriers to integration into the community.
CBF Advocacy provides the means to speak effectively and organize strategically when migrants face the challenges of adjusting to new cultures and their strange, confusing norms and rules that often ensnare migrants and prohibit them from meeting their needs or realizing their full potential. CBF Advocacy responds to Global Missions' commitment to serve migrants holistically by seeking transformational development, cultivating beloved community and bearing witness to Jesus Christ. Advocacy empowers CBF congregations to see the issues that impact migrants where they live, reflect on their reality in light of Scripture, and act in ways that bring real change.
In subsequent articles CBF Advocacy will be addressing a wide array of issues that surround global migration and a Christian response. Who is a global migrant? How far up and down the migration highway does God call us to walk alongside our migrant friends and neighbors? What resources can we count on to become a welcoming, embracing community of Christ followers for the sake of the migrant community? We invite you to join us as we embrace our neighbor.
Greg and Sue Smith are Cooperative Baptist Fellowship field personnel in Fredericksburg, Va., where they serve first-generation Latino immigrant community through LUCHA Ministries. Kim and Marc Wyatt are Cooperative Baptist Fellowship field personnel in the Research Triangle of North Carolina, where they serve among refugees through Welcome House. The Smiths and Wyatts are members of CBF Advocacy's newly-formed Advocacy Action Team for Immigrants and Refugees.