By Terrell Carter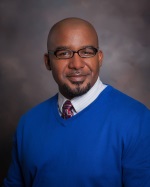 The author of John 3:1-21 records a conversation that occurred between Jesus and Nicodemus. Nicodemus visited Jesus at night when he hoped no one would see what he was doing. He did this because the religious sect that he belonged to, the Pharisees, was regularly at odds with Jesus and his interpretations of their holy texts.
In practice, the Pharisees considered themselves morally and spiritually superior to most other people. They prided themselves on being spiritually and physically clean, free of spiritual and physical dirtiness. But for all their knowledge, most Pharisees could not see the Savior, the Son of God, standing in their midst. They were so zealous about following the law that they failed to recognize and follow the true law giver, the one whom the law pointed to in the first place
During their conversation, Nicodemus asked Jesus how a person who was already alive be born again? Jesus' answer had multiple points. First, a person had to be born again by the Spirit that is given by God. Second, any person who wanted to be born again had to have faith in the Son whom God sent to bring new life to the world. The way to verify the Son's position as the facilitator of new life would be reflected in the process of him being lifted up before humankind like the copper serpent from Numbers 21:4-9. He would be lifted up physically on the cross, but he would also be lifted up to heaven.
When Nicodemus approached Jesus that night, he likely had no idea what kind of lesson he was about to learn. He was challenged by what Jesus said to him. I imagine he realized his religious knowledge was not going to be enough to make him acceptable before God. That revelation likely turned Nicodemus' world on its head. New Testament writers tell us that Nicodemus was eventually transformed by his personal encounter with Jesus. After Jesus was crucified, Nicodemus is one of the people who came to prepare his body for burial. This act was likely in response to the faith that he had come to have in Jesus.
Before I end this writing, I want to stress that I know that Jesus is more than just a symbol of God's love. He is the embodiment of God's love. He is God's love poured out and given as a sacrifice for all of us. But, Nicodemus, and even Jesus' own disciples did not understand this. John and the other gospel writers acknowledge that they did not fully understand what Jesus had been teaching them until after he rose from the grave and ascended to heaven.
Some of us are the same way. And that is okay. We do not fully understand what it is that God wants from us or what Jesus is trying to teach us. In a sense I think that is okay if we are like Nicodemus, because he apparently stuck around, or at least kept coming around, Jesus and in the end, it seems as if he came to Jesus in faith and was willing to put his personal comfort at risk by publicly saying through his actions that Jesus meant something to him. In a sense, that is what is required of us today. Not to fully understand it all, but to be able to show the world that Jesus means something to us. Amen. 
Terrell Carter, D.Min., is assistant professor and director of contextualized learning at Central Seminary in Shawnee, Kan., and pastor of Webster Groves Baptist Church in Webster Groves, Mo.
Note: The views expressed here in columns and commentaries are solely those of the authors.
Interested in writing for CBF at Patheos? Submit your column idea to CBF Communications Director Aaron Weaver at aweaver@cbf.net.