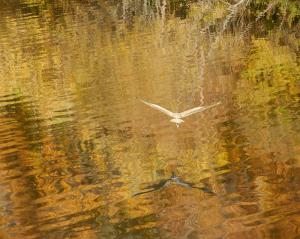 You already have the gifts of courage, listening, understanding, humor, intellect and kindness. You show it every day with how you navigate the many personalities that live under this roof, including your parents. Choosing the Angel Gabriel is a reminder to us, of how you are a message of good news, and always have been. You also constantly teach us how to love more deeply, and that love is first and foremost and always, a choice to will the good of the other. That is the purpose of love, to serve the other, through time, through sacrifice, through service, through words, through actions, through everything.
The good news is, God is with us, and God wants to and has done, and is doing all those things in our lives every day. I can tell you, the Holy Spirit is, and wants to be active in your life, and the more you allow the Holy Spirit to act, the more visible this third person of the Holy Trinity becomes.
Here's my best advice on becoming a friend of the Holy Spirit.
1) go to confession often (like once every two or three months).
2) practice kindness most especially when you don't feel it.
3) practice mercy when you want justice or revenge.
4) Confirmation is the beginning of living an adult faith life, not the end of faith formation.
5) prayers are always answered. Pray often. Pray for your family daily in some fashion, even just the prayer at the end of the day.
6) Ask others to pray for you too. We are, and we will.
7) go to mass even and perhaps most especially, when you're not feeling it. Love is not a feeling, it's an act of the will. It always was. Feelings are transitory and being ruled by feelings means being ruled by misery, by loneliness, by anger, and by disappointment, because life has bumps, bruises, scrapes, sufferings, agonies, hurts, despairs, injustices, cruelties, wrongs, grave evils and deep sins because all of these exist as a constant part of simply being human and living in this world.

Love is bigger than all those things as big as they are, because it is not merely a feeling, not merely an emotion, and not merely a custom, tradition, rule, or part of a creed. God is love, and anyone who loves God, will love others. We only love others to the extent we love God. That's the great reality, that our love of others, is limited by us, but God's love for us, is unlimited. Hence one can say, that on the Cross, Christ is loving us, and rejoices in what His crucifixion offers, even though the experience itself is all those awful things I listed and more.

The Holy Spirit always as the third person of the Trinity, is inviting us to love others, because the Spirit lives within us, offering us graces and gifts, charisms that equip us to help build up the Body of Christ in the world. Confirmation is the bequeathing of those charisms, which you will spend your lifetime discovering and uncovering and offering, as you cooperate with God in your faithlife. Figuring out what those gifts are, that's the trick of examination, of thinking about not simply your talents, but the things that others seek you out for, that have to do with healing, instruction, service, help, restoration and peace. One way to discover them, is to look at what you offer (your loaves and fishes) that God multiplies, that God blesses and shares beyond what you could imagine. That's the Holy Spirit breathing on your talents, your offerings, so they can be shared beyond what you would consider.

That's what Confirmation gives us, the Holy Spirit in a radical and intimate way, for a definitive purpose that we will spend our adult faith life discovering. As your mother, I can say, I look forward to watching you grow into whatever role God has commissioned, and I'm proud of who you are now today, and am blessed to be your mom.

All my love and prayers, all my heart, oh, I feel the sense of all the time, and 5, 124 days is too few to have known you. It's why we're given eternity to love, because anything less than eternity, is not enough for love.

Love you always because love is forever,

Mom