We've completed the Holiest week, the high week of our faith, and now we have these eight days to celebrate the Easter Octave…but how?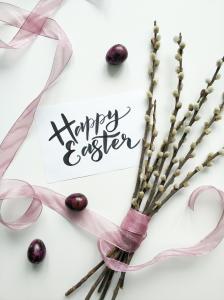 WE'VE HAD A PLAN FOR THE PAST FEW MONTHS, NOW, WHAT DO WE DO?
We've spent fourty days (more or less), wrestling with our Lenten promises and discovering (at least in my case), my will is weaker than my flesh, and my flesh, likes fighting more than my will does.   Easter came and is, and I want to somehow hold to the moment when in the midst of the readings, something of the scripture jumped out and held my heart and I knew, those words, that phrase, was for me, a promise from the Lord, spoken from the infinite God to my heart.   It made all things joyful.  It spoke of the fullness of Easter in a moment.  It's what I love about scripture, about the mass, about the reality of our faith, that if you go and offer your heart, God speaks. If you go and you're distracted and burdened, God speaks, and if you're not paying attention, God still speaks.
I'm keeping that moment in my heart as to which scripture spoke because I'm still pondering how to respond, and because it was for me.
My sister's family went to the vigil mass and I felt a holy envy (or at least I hope it's that), because her children are younger and eager and wanted to go and spend that much time in the mass.  I also knew my children at that age, were a pack of squirrels and having memories of my kids asking me, "How many more songs?" and "Man, is this mass long?" it's not something I would attempt.  However, I do love the dawn mass more than anything, I love the disciples running to the tomb and I'm a morning person anyway, so we got up early on Easter morning to "run to the tomb." I love holding that Easter from the beginning of when they would have discovered the reality of that Sunday morning that was more than any reality we could imagine.
HOLDING ONTO EASTER IS DELIBERATE
We ate, I took some to the park to test out new tennis rackets, and several sons worked together with their father to make a wall for the garden.  They enjoyed a fire in the daytime and we feasted on roasted lamb, salad, challah, green beans and rosemary potatoes, and finished the meal with apple pie, leftover birthday cake, lemon cheese cake and butter pecan ice cream.  It was rich and wonderful and everyone was there, even if some ate at different times owing to work.   My youngest summed it up best, "It doesn't matter if we're not all together, there's something about the fact that we're all here." and I knew what she meant, as her father loaded her two college aged siblings into the car to take them back to school.
This past year of Covid has been hard on everyone all over the world, but it did give us a year of having everyone here, and that's not a small thing and she and I both know it.  We both recognize that time, age, new relationships and jobs will make her siblings leave this home long before she does, and so every ordinary moment here, when all of them are here, even if they're doing different things, is a gift to be treasured and she and I both lock them in our hearts, storing for the famine time we know is coming.
FEAST BECAUSE THE BRIDEGROOM WILL ALWAYS BE WITH US AT THE ETERNAL WEDDING FEAST
This post was to be ideas for how to celebrate Easter, and the answer is within the musings itself, to allow myself to listen to scripture and anticipate each day, that God will speak whether I'm listening or not, and to store up all the good I find in each day, for the times when it is harder to find, and trust that there will be a time, an Easter which does not end, when we won't need to store the good, because the good will be all that there is in store to experience.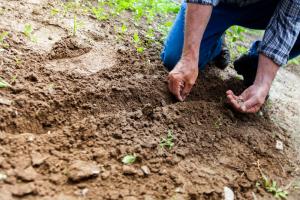 So what to do with these eight days of Easter?  The ordinary and the anticipatory, that's what we do.  Pray the Divine Mercy Novena, plant seeds, play with your children, read scripture, attend mass if you can, and be present to each as if they were the only, in imitation of the Ressurected Christ. (And hide the chocolate from me because my flesh is still too willing to be weak in its presence).
We are an Easter people, we are to live in such a way as to show the world, we KNOW Christ is Risen and, We know Christ, and thus we wait in joyful hope for the forever of Easter.