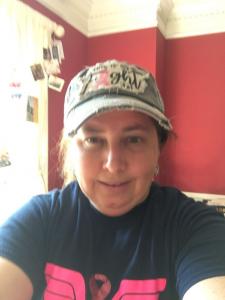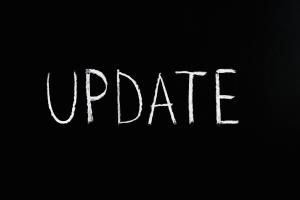 I have one days before surgery and I'll admit it right now, I'm scared. It isn't that I don't need the surgery, it's that I would prefer it didn't require the amputation component. I also feel afraid of the surgery itself. Going under for three hours is a long time. On my window are three rows of cards from friends, organized by a friend, cheering me on, telling me, "You got this." and in my bravest moments, I know only one thing. I don't have any control over this, I just get to weather this. What I can control is my response to pain, my response to suffering, and my response to the world. What I worry, is I won't.
As I said, I'm scared.
My usual method of handling the unknown and the uncertain includes 1) doing something foolish 2) eating something indulgent and 3) praying like a chain smoker. Ultimately, through the process of prayer and writing and fretting and working, I find the time spins away from me, until I must simply face whatever it is that scares me. Writing allows me to wander through all the scared moments safely. So I'm here, wandering and waiting, knowing that I've faced hard stuff before, and that God has always held me through it.
Today on Twitter, a friend talked about how parenting never ends. Parenting is an always from the moment you know you've been gifted with the responsibility for another soul. Thus even suffering becomes a means of teaching/loving one's children. My problem is, I may be a poor teacher on this point.
We've shopped, we've cried, we've stressed out. Tomorrow we plan to have gumbo and a water balloon fight. It's my final act of defiance. For me, silliness is a form of fighting against the cancer, so I'm planning on being a flapper girl for Halloween. Maybe we'll even see if we can find a swanky car for the occasion.
Praying for all of you and thank you for all your prayers.