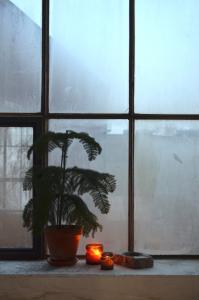 I am an older parent.  People mistake me for a grandmother with my youngest, and my older ones for the parents.
It shocks me to learn that I am so much older than everyone else as I discovered while chatting as our daughters played basketball.  The thing about having children, is at some point, you stop wanting them to get older or at the very least, you want to stop getting older, so that you attack showing the world to them with the same vigor you did the older ones.  You want somehow to stop time, because somehow you feel you missed something.  You did…but that was because you were busy with the ordinary.
By the same token, I'm always surprised that my children keep advancing in age.  It used to be a home full of little people and legos and my little ponies.  Now it bustles with teens who debate which Spiderman movie was the best and respond to texts better than their names being uttered aloud.  We used to live and die by the chicken nugget and pasta.  Now a days, they'd be fine with a perpetual diet of chocolate milk, fresh fruit, pizza and five guys and maybe sometimes eggs and a bagel.   We are still busy with the ordinary, it's just the ordinary has changed.
Very few of them drive or want to learn.  They've figured out, driving is work, and that's better shunted off to the experts. Weathering commentary from fellow non-drivers who either can't yet be put in the hot seat or are still stalling, seems too high a price to pay for gaining independent mobility.  They don't have to go out to shop. There's Amazon. They don't have to go out to eat.  There's Uber Eats.  Meeting with peers…there's school.  Maybe summer will spur their wander lust and make them willing to go through parking drills with Mom.
What I've learned as an older parent, is there are few battles we win by fighting with everything.  Most are won by listening and bonus feature, we don't get to revel in the victory publicly.  We just get to observe it –to keep all things in our hearts…like the Blessed Mother, like Saint Joseph, who must have wanted to at some point, sing to the world of his beautiful son, and yet had to simply hold the joy like a flame cupped in his heart knowing that one day, we'd know.
That's the real trick of parenting…trusting that one day…as we go about the business of this day.   The laundry, bedtime stories, potty training, dishes, errands, driving lessons, scheduling of doctor and dentist appointments, pushing them out the door to activities, these are the grains of sand that eventually pile up and tip the scale one way or another.  If we've done all things with love (for the most part, because we're fallen and screw up from time to time), that will be the overall impression.  Additionally, we'll get no credit for that, because if we've loved as we should, it will be expected. It will be the air they breathe.   We'll get to hold it like a flame until it is known, and that will be some time when they're adults.
So to all of you with teens, keep it in your heart.  To all of you with toddlers, store it in your heart.  To all of you with adult children you pine for, store it in your heart.  One day, the fire will be visible to all, and you will never have had to say a word.