Author's Note: Wrote this last Friday before flying to Texas on Saturday to visit family.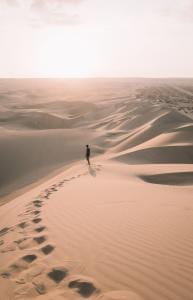 This week is Holy Week.
The one thing we should know is, we are not ready.
Lent reminds us annually of our fallen nature. If we succeed in our Lenten resolution, we will be tempted to boast of our success, even years after, and lose the lesson.  If we fail in our Lenten resolution, we will be very cognisant of our weak willed and yet stiff necked nature.  We are not ready.  I know for a fact, I am not ready.
This Lent started strong for me, I'd planned to go to adoration after work every day of work.  However, radiation five days a week as part of my cancer treatment interfered with my plan. Getting done meant I barely made it to pick up for my youngest daughter, and fatigue made going feel not possible.   There were papers to grade and bills to pay and dinner to make.
I sat that afternoon paying the bills, still frustrated that life seemed to be conspiring against me doing MY Lenten resolution.  It started out so easy.  Now, it seemed impossible.  Clearing out the mail, I found a Christmas Letter I'd filed in the wrong place from a college friend. We hadn't spoken in years.  Her phone number at the end was a reminder, I wasn't just this way with God, I was this way with many relationships.  The "ow" of time lost, of time spent doing things that yes, needed doing, but kept me from the thing  –friendship with others, friendship with God, stung. "Sherry, you are anxious about many things.  There is only one thing."  reverberated in my brain, and I called her.  The bills would keep.
The joy of my friend's voice told me everything.  This is a fraction of the joy in God's heart when we visit "just because."  When we drop everything and drop in out of love of God, it is a reorientation of our hearts to His.   My brain harkened back to a phrase I tell my children and students all the time, "He who multi-tasks does two things poorly."  and God is a jealous God, and didn't want to be scheduled into my schedule, but to be chosen independent and irrespective of my schedule.  That meant going at some point to just at the foot of Jesus, running to be with Jesus "just because."  He wanted my whole heart rather than a task.
Lent is about letting yourself be radiated by God's will, God's word, God's love, so that the sins we cling to and allow to metastasize in our souls do not kill us.  It requires our participation, our willingness to let ourselves be loved beyond what we think we deserve and to give to God out of our need, rather than our excess.
One week before we proclaim, "He is Risen!" let us practice whatever we've offered exclusively, if only to recognize how often we compartmentalize love in our lives, keeping God from being experienced by all the souls we've been created to love through us.  I wrote the words, now I needed to find my purse.  I had a singular errand to run before my plane flight in the afternoon.
P.S. I made it to adoration.  Tomorrow is Easter.  We wait in joyful hope, and yet as always, we are not yet ready.