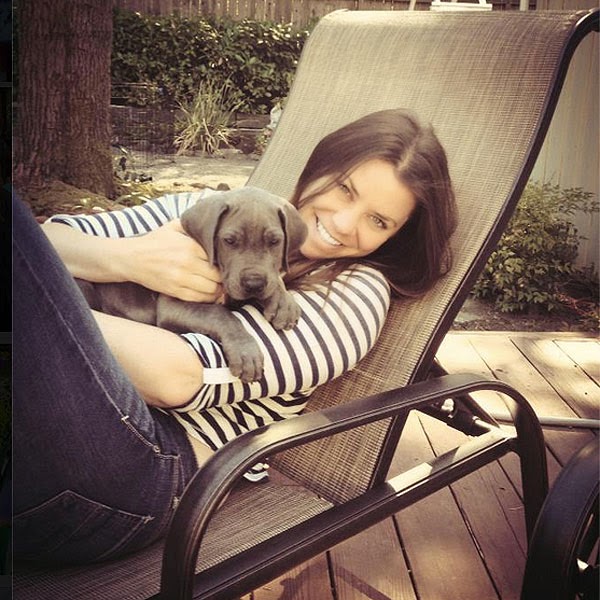 Over the past month or so the country has been enamored with Brittney Maynard and her decision to end her own life at the age of 29. You are probably aware of this at some level. The amount of media, and social media attention (see "People Magazine" below) this has gotten has been extraordinary. It is a tragic story that has tugged on the heart strings of most who have watched it. But that has not come without controversy.
Brittney was diagnosed with terminal cancer and given a very small window to live. In response to this, she and her family moved to Oregon where she can, legally (given the circumstances) medically end her own life. On a day of her choosing she can take a pill which will help avoid the suffering and pain of terminal cancer and end her life peacefully. She went through with this on November 1st, 2014.
As a Christian, I uphold human life in any way I can. I do not agree with Brittney's decision to end her life. But, that does not mean I am unsympathetic towards her and her situation. I understand why she chose what to do and my heart goes out to her family and friends.
This, and other stories like it show us how fragile life is. I am reminded of James 4:13-14:
"Come now, you who say, "Today or tomorrow we will go into such and such a town and spend a year there and trade and make a profit"— yet you do not know what tomorrow will bring. What is your life? For you are a mist that appears for a little time and then vanishes."
The real tragedy of Brittney Maynard is that she will soon be forgotten. Her story and videos have captured the hearts and minds of those around the world. But now, a few days removed from her death, her memory (save those of her friends and family) will pass away in the abyss. We are a forgetful people. Her path will be like that of the Ice Bucket Water Challenge from earlier this year. It's gone as quickly as it came.
Photo Taken From People.Com Article
I do not say this to be disrespectful to Brittney or her family. This is true of all of us. We are only about 150 years or so away from being mostly forgotten from most everyone on earth. Think about it. How much do you really know about your great great grandfather? Sure, there are stories, but those inch away as well with subsequent passing generation. Our lives really our vapors but that does not mean they are meaningless.
Consider Romans 8:20, "For the creation was subjected to futility, not willingly, but because of him who subjected it, in hope that the creation itself will be set free from its bondage to corruption and obtain the freedom of the glory of the children of God." Notice the verse speaks of the one who subjected it; God. It was God's doing. Death and brevity of life were God's design. More than that, He subjected creation to death because a day is coming when it will be set free and renewed.
This is the meaning and hope that escapes so many in our world today. Death is sad and young death is confusing and difficult. But Jesus and the gospel of grace gives meaning to life, regardless of how short. Our lives are vapors, but, in Christ, they are vapors blowing towards a greater truth and greater reality God's glory.
Human life, no matter how short, is exploding with meaning and purpose. This was true for Brittney and this is true for every life lost in a miscarriage or an abortion. We don't exist to make a name for ourselves. We exist to make a name for God and his greatness.
I'll borrow an illustration from Pastor Ricky Jones in which we often think of life like a football game. We fight, push, and work trying to win the game. We can work to the point of tears striving to win the game. Yet, we also seem to come up short. We collapse in the arms of Jesus crying, "I tried! I tried so hard!" When what we don't realize is the game is already over. It ended some 2,000 years ago on a cross. We like to think of ourselves as the football player fighting to make a difference, when in reality, we are just in the band cheering the hero, Jesus. The difference and purpose we serve is to cheer the victor. It's why we were created.
The real tragedy of Brittney Maynard is (from the outside looking in) that she took her own life without her recognizing the meaning behind her suffering. She will be soon be a passing memory with a short lived legacy; but this is the design. It's a design that reminds us God is God and we are not.