I hope you're sitting down, because I have some earth shattering news about the pope. It seems that he had been engaging in some serious sensuality himself. He kept a number of mistresses. He fornicated with widows, and even with his own niece. He dealt with his opponents among the clergy with extreme severity; chopping off the hand of one cardinal, and killing another. He blinded his confessor. Moreover, he toasted the devil with wine, and invoked pagan deities when playing dice.
What can be done about such a pope?
Fortunately, we don't have to deal with the problem, because the pope I'm describing has been dead for over one thousand and fifty years. I haven't been describing Pope Francis, but Pope John XII.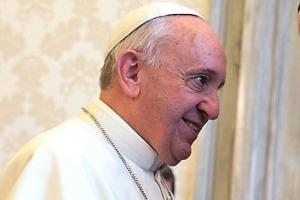 It is an undeniable fact of Church history that we have had down through the centuries popes and bishops that were, to say the least, major pieces of work. With that in mind, I would like to proceed on the assumption that everything contained in the testimony of Archbishop Vigano is true. Yes, I am aware that there are some questionable features contained in the charges, but I am convinced that it is not my place to address their truth or falsity within these pages. So I will instead deal with the question of what ramifications there will be for the magisterial impact of what Pope Francis has been telling us since the beginning of his pontificate if he indeed provided cover for a cleric whom he knew to be sexually abusing minors.
The answer: nothing.
That's right. I said "nothing."
But how can we respect the moral authority of a man who was an accessory to one of the vilest crimes imaginable? We can't. But we don't have to do that. Instead what we are called upon to do is respect the moral authority of the Holy Spirit.
It is true that Pope Francis has yet to speak on any matter ex cathedra, that is, infallibly. But the Second Vatican Council explained how we are to approach even the non-infallible teachings of the Holy Father:
"In matters of faith and morals, the bishops speak in the name of Christ and the faithful are to accept their teaching and adhere to it with a religious assent. This religious submission of mind and will must be shown in a special way to the authentic magisterium of the Roman Pontiff, even when he is not speaking ex cathedra; that is, it must be shown in such a way that his supreme magisterium is acknowledged with reverence, the judgments made by him are sincerely adhered to, according to his manifest mind and will. His mind and will in the matter may be known either from the character of the documents, from his frequent repetition of the same doctrine, or from his manner of speaking." [1] (Lumen gentium, §25)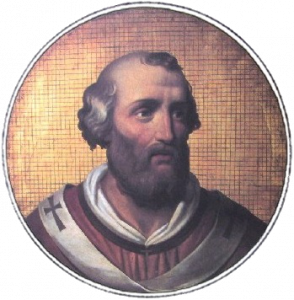 And the Catechism tells us,
"Divine assistance is also given to the successors of the apostles, teaching in communion with the successor of Peter, and, in a particular way, to the bishop of Rome, pastor of the whole Church, when, without arriving at an infallible definition and without pronouncing in a 'definitive manner,' they propose in the exercise of the ordinary Magisterium a teaching that leads to better understanding of Revelation in matters of faith and morals. To this ordinary teaching the faithful 'are to adhere to it with religious assent' which, though distinct from the assent of faith, is nonetheless an extension of it." [2] (Catechism of the Catholic Church, §892)
No exception is provided for bishops or popes who are bad people. The "Divine assistance" spoken of prevails notwithstanding the character of the popes or bishops involved. This, of course, isn't so much an exaltation of clergymen to a superhuman level, but a protection provided to us. We don't have to wonder about the authoritative nature of Church teaching because it may or may not have come to us through the auspices of a pope or bishops of questionable character. Instead, we need only rely upon the power and authority of the Holy Spirit, who will not permit the Church to teach error.
Now it has been the goal of some of the enemies of Pope Francis precisely to call his magisterial authority into question. But he has received the same Divine assistance in his teachings as any other pope, and we will continue to owe those teachings the same religious submission of mind and will due the teachings of other pontiffs, even if the Holy Father has engaged in malfeasance. No matter what the character of Pope Francis turns out to be, we will still be required to say "no" to an economy of exclusion. [3]
The icon of St. Joseph the Worker is by Daniel Nichols.
Please go like Christian Democracy on Facebook here.  Join the discussion on Catholic social teaching here.