I'm going to have to step out of my comfort zone here. Christian Democracy is about the application of Catholic social teaching to civic life. That is its purpose. I leave theological questions, and issues regarding interior Church life to others more qualified.
But the other day I read that a report from Illinois "Attorney General Lisa Madigan finds the number of Catholic priests accused of sexual abuse against children in Illinois is much higher than previously acknowledged.
"The report said accusations have been leveled against 690 priests, while Catholic officials have publicly identified only 185 clergy with credible allegations against them." [1]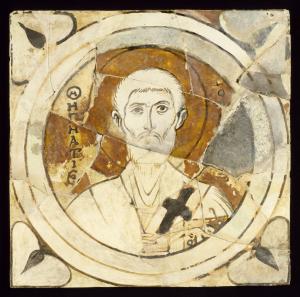 Now Pope Francis has demanded "that priests who have raped and molested children turn themselves in and vowed that the Catholic Church will 'never again' cover up clergy sex abuse." [2] Pope Francis is a good man, but he can't prevent a cabal of clerics from openly revolting against him. So it seems unlikely that bishops will stop covering up sex abuse simply on his say so.
Ladies and gentlemen, I've had enough of this. How did we wind up with bishops, who are supposed to be our moral leaders, engaging in such atrocious conduct? Ordinary people wouldn't behave this way, and we expect our bishops to be better than ordinary. What's more, this isn't a problem that arose in one or two dioceses, but across the world. And how did 690 pedophiles sneak into the priesthood in one state? Even the 185 acknowledged by the Illinois dioceses seems like a lot. It's as if a substantial segment of the clergy worldwide has become infested with a pedophile ring.
The question is what to do about it. Your humble servant will now present one suggestion.
For some time now it has been the practice for the pope to appoint the bishops. But it has not always been so. In the early Church they were often chosen by popular election. While we lack sufficient proof to say confidently "that bishops were elected by the clergy and people in every Christian church," we do know "the popular election of bishops was a widely diffused custom and accepted as ordinary and traditional in many churches of both the East and the West." [3]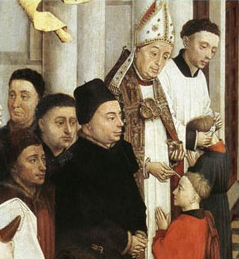 To say that we should return to the practice today will alarm some and entice others, both for the wrong reason. Some will fear the elevation of heretics, as if an insider process isn't more prone to such results. Others will rejoice at the prospect of seeing their own theological hobby horses elevated at the expense of even infallibly proclaimed Church doctrine.
Humanly speaking, these are dangers. But when we speak of the Church, we are not restricted to humanly speaking. The Holy Spirit will continue to guide the Church, no matter how we select our bishops. We are promised that the Church will be kept free from error, and it is of the essence of the Catholic faith that such is the case.
There are many questions to answer as to how this idea would look in practice, and it would take a book to cover everything. But let me clear up a couple of things right now.
First of all, I am not angling for a change in any Church doctrine. As I just indicated, I think that's impossible.
Secondly, I am not hoping to introduce into the Church certain trappings of modern democracies into the Church. There should not be terms or term limits. Once elected, a bishop should keep his office during good behavior. And campaigns and campaigning should be strictly forbidden.
What I am trying to accomplish is to get better men as bishops. The present system simply isn't working. Anyone who would say that the Catholic people don't have the requisite expertise to decide these things should ask themselves how the people could do worse than an international pedophile ring.
The icon of St. Joseph the Worker is by Daniel Nichols.
Please go like Christian Democracy on Facebook here.  Join the discussion on Catholic social teaching here.