Have you ever been visited by dead loved ones? Like, "Thanks for coming over. Pull up a chair, Uncle Howard."
C'mon. It doesn't have to be like a cheap B-horror movie. Think about it: You're grieving a relative who died and so tired of lying in bed crying on your pillow. You sit up and see a majestic sunset that fills you with resounding peace. That's when you proclaim to anyone who will listen that they were there with you.
We've all done it, and if you're too sanctified to admit it, well…you're reading this by yourself, so stop. It's okay. We won't tell.
Cicero wrote, "The life of the dead is placed in the memory of the living." 
It's a stark reminder of how powerful the mind can be, especially when it helps fill a void someone used to fill. Recently, Pew Research produced an eye-opening national survey, "Many Americans report interacting with dead relatives in dreams in other ways." 
Within the last 12 months, 53% of U.S. adults say they've "been visited by a dead family member in a dream or some other form." Among that group:
34% have "felt the presence" of a dead relative
28% have told a deceased relative about their life
15% have had dead loved ones communicate with them
Again, it fills the void with a light now extinguished. No one can blame them, but what about evangelical Christians? Is it different?
I See Dead People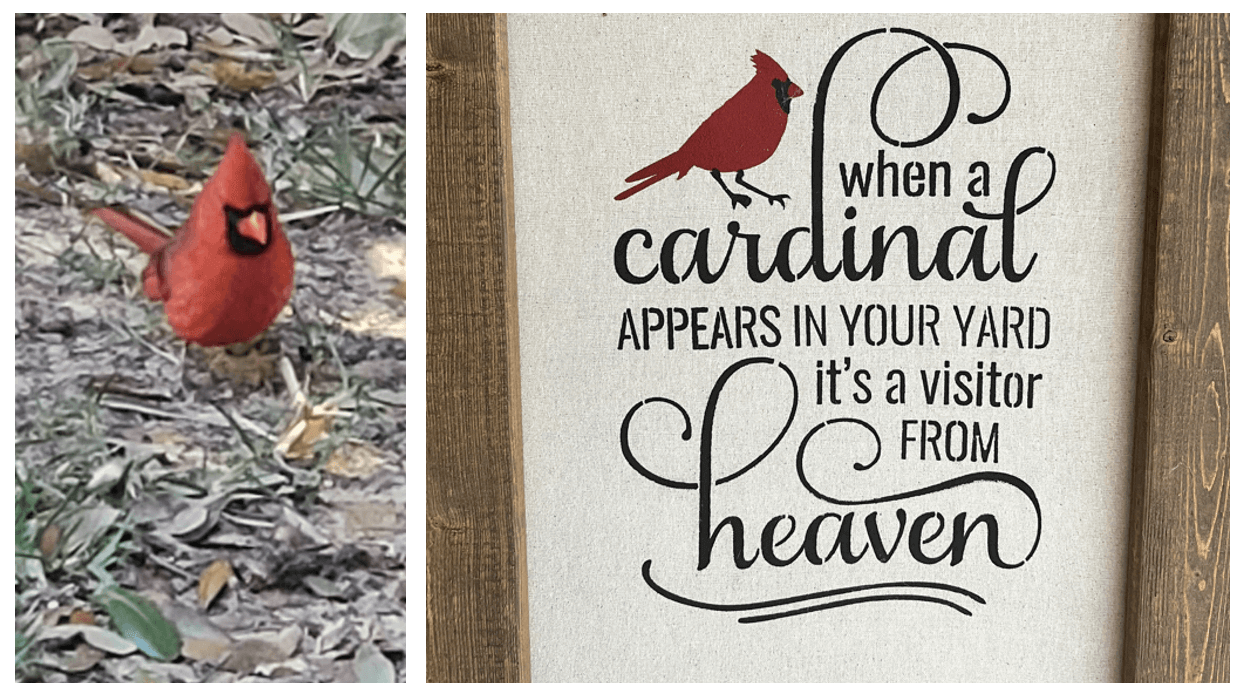 Most armchair interior designers love finding pictures like this in Hobby Lobby, The Painted Tree, or whatever other wonderful home and craft store your bride strongly encourages you to visit…er, um, you love to frequent.
Do you have one? I know Bible-believing, Spirit-filled, God-fearing, baptized Christians who do–like me. This topic is definitely "Close to Home."
All my life, I was the president of the "Mama's Boy Fan Club." She was a hero of mine, namely, watching her battle–and slay–forms of cancer for more than three decades. Finally, she succumbed to it, but not before creating beautiful memories in her backyard. As she bravely fought this terrible disease, her safe place was this fantastic pergola where cardinals surrounded her and my father.
It's not as common as you think when you know we live in North Texas. It's not like cardinals spend time together on droopy phone lines and the random cactus on every corner.
Before those days, I had never heard–much less seen–the phrase, "When a cardinal appears in your yard, it's a visitor from Heaven." My heart was broken once she went home to be with the Lord. I missed her so much. Within a month, the bird on the left appeared in my backyard. I cried, but the closure was like the presence of God. A few weeks later, this framed print jumped off the wall at one of those stores. It's on our back patio wall to this day.
Is that redheaded messenger from the Lord a six-inch reincarnation of my dear mom? Not at all (although she was a slight, vertically challenged ginger). Nonetheless, could I "feel" her sitting near me if I closed my eyes? Absolutely.
Was I divining spirits? No. I didn't channel her energy either. However, I am grateful for that "different" moment and believe God had a little something to do with it. (More on that in a second.)
At Death's Door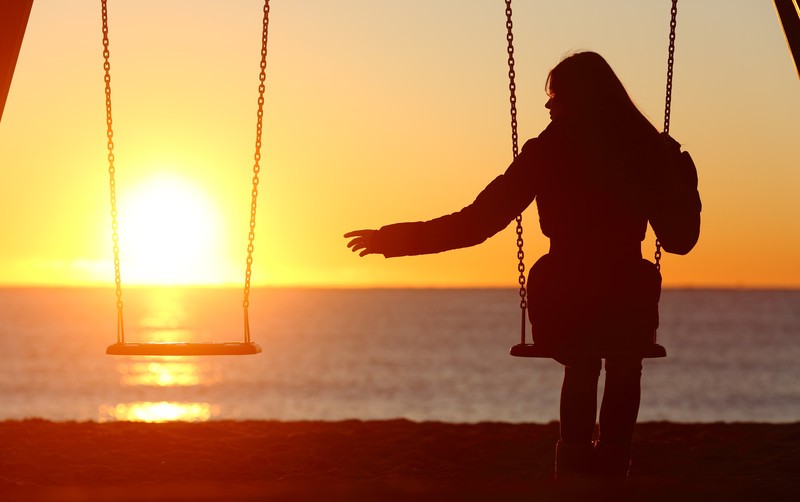 Thanks to schmaltzy daytime talk shows and reality TV, we know people claim to connect, channel, and even communicate with dead loved ones. If you're waiting for some judgement against heartbroken people who believe that happens, you're going to be sitting there a while.
Some people who don't share the same Christian faith as you believe that happens down to their core. Walking inside the Church, Pew Research found more faith-minded people who share that ardent feeling than you may think.
Among different Christian denominations, these percentages among U.S. adults believe dead loved ones have been nearby "in a dream" or "any other form."
Evangelical (Active) — 42%
Protestant — 51%
Mainline (Passive) — 58%
Catholic — 66%
Historically Black — 67%
Those same surveyed Christ-followers were asked if they have "felt the presence" of dead loved ones in the past year.
Evangelical (Active) — 35%
Protestant — 43%
Mainline (Passive) — 52%
Historically Black — 56%
Catholic — 58%
While these individuals weren't asked a question of theology or Bibliology, millions of Christians have read Deuteronomy 18:9-12 (NKJV).
When you come into the land which the Lord your God is giving you, you shall not learn to follow the abominations of those nations. There shall not be found among you anyone who makes his son or daughter pass through the fire, or one who practices witchcraft, or a soothsayer, or one who interprets omens, or a sorcerer, or one who conjures spells, or a medium, or a spirits, or one who calls up the dead. For all who do these things are an abomination to the Lord and because of these abominations, the Lord you God drives them out from before you.
In other words, all that Miss Cleo mess on late night TV or John Edward psychosis from Montel Williams' daytime show doesn't make the Lord your God too terribly pleased.
So, let's be clear: the feeling of dead loved ones nearby is not that. Even "feeling their presence" isn't an abomination. It's human emotion–a cry for help and zeal to be with them one more time. But, let's not get it twisted…
Tears in Heaven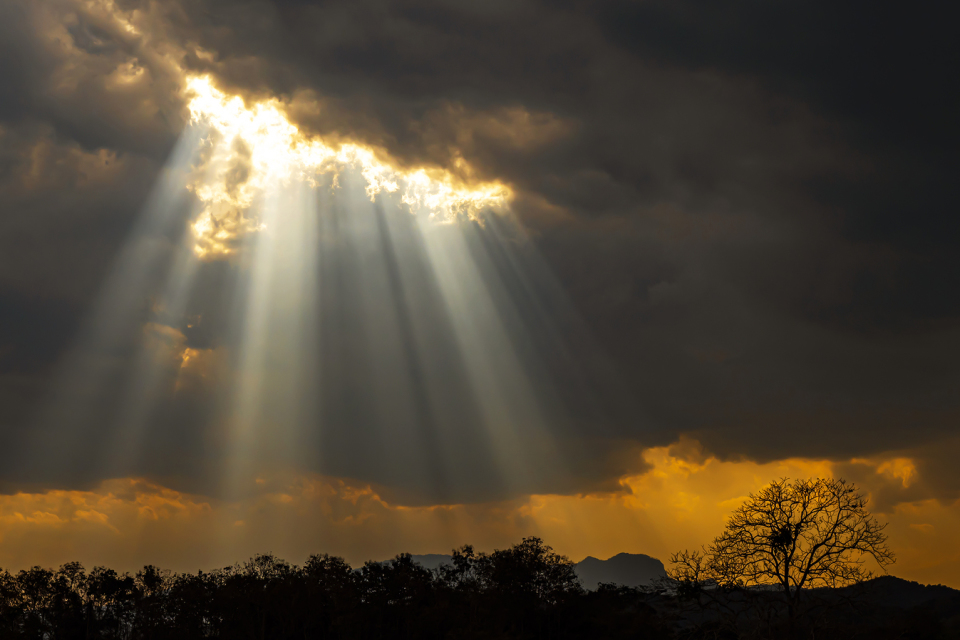 Eric Clapton wrote a stirring Grammy-winning song that is a beautiful tribute to the son he lost in such a tragic fashion. Are there really "Tears in Heaven?" If you believe the Bible is the infallible Word of God, you know the answer.
And God shall wipe away all tears from their eyes and there shall be no more death, neither sorrow, nor crying, neither shall there be any more pain: for the former things are passed away. (Revelation 21:4 KJV)
This poll is about dead loved ones taking a lunch break from Heaven to come spend time with their grieving family members down on Earth. If there were no tears in Heaven, that means my mother would peer down through the clouds, see my pain and other unfortunate situations in which I'm involved.
She would be upset, dewy-eyed, and motivated to lean up to Saint Peter asking for a five-minute Angel pass to check on me. That will never happen–whether she is riding shotgun to the end of a rainbow, gliding through the clouds in some dazzling sunset, or gently pecking through dirt and sifting through bugs in my backyard.
We are confident, I say, and willing rather to be absent from the body and to be present with the Lord. (2 Corinthians 5:8 KJV)
Trust and believe, when that beautiful women got to Glory–or any of your dead loved ones–there was no looking back like Lot's Wife to become some astringent Salt Lick. You're facing the Shekinah Glory of God and no one in their right mind or spirit is looking or moving away from that. Seeing my acne-ridden, weary-eyed face with morning hot breath is not a competitive threat to make my mother go, "Uh, yeah. Pete, is it? Gimme a few more days down there?"
As Christians, we know there is no reincarnation of mothers coming back as Cardinals, Siamese cats, grazing horses, or a Lassie look-alike. When Christians say that it's their emotions at the forefront speaking about a memory they never want to fade–or a person who has. But, occasionally, during the stillness of the day and the emptiness of that loss, isn't the coincidence of the Cardinal showing up in the back yard helpful for your broken soul? How is God not amid that? He loves us, and He knows we're in pain. Yes, that is true.
The next time you see the sunset, see a face in the clouds, or meet a bird in your backyard, know those are Christ-like coincidences. Those can bring peace, joy, and a little touch of healing. And then there's something I once heard a remarkable teacher of God share: "A coincidence is simply a small miracle where God prefers to be anonymous." 
God can use whatever he wants to get your attention. He used a burning bush and a shapeshifting snake to make a point. Other guys brought down mysterious stone tablets while others broke down the walls and punk 1,000 people with the jawbone of an ass. Then, sometimes, in the quiet of the morning, he can encourage a cardinal to fly on by. No one is looking down, but someone is looking up — you, just to keep your mind on God as He is caring for dead loved ones.
It is what they would have wanted, don't you think?