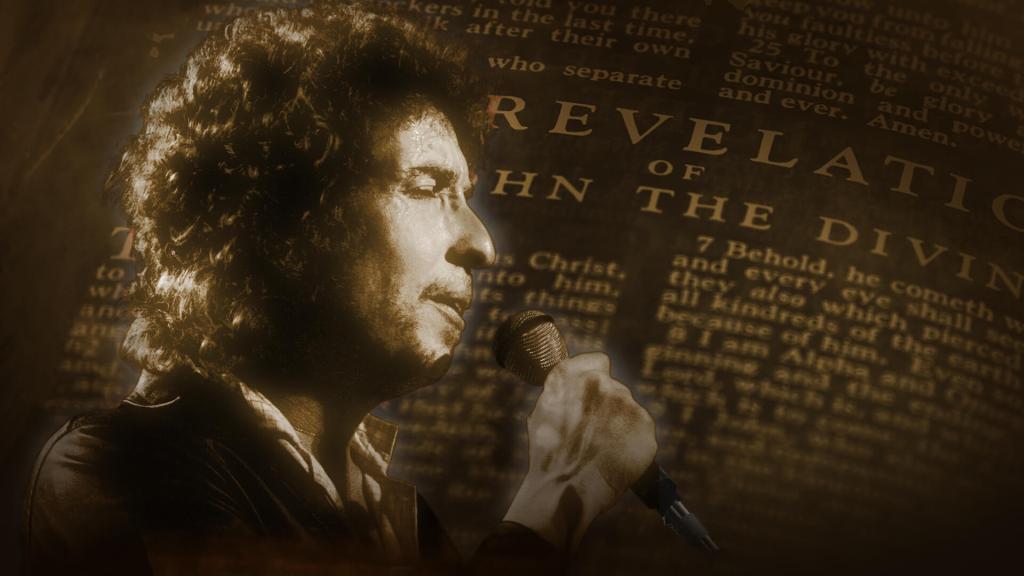 Bob Dylan, née Robert Allen Zimmerman of Duluth, Minnesota, is one of the most iconic songwriters and storytellers in the history of entertainment. Yet, there is a story in a new book about him entitled "Bob Dylan: Mixing Up the Medicine" that many people–primarily, those of Christian faith who are not massive fans of his music–have never heard.
He was the preeminent voice of a generation, considered by many to be the "greatest poet" of the 20th century. So, when that guy says he experienced "a literal visitation from Jesus Christ" in 1978, a nation should pay attention. In 2023, some still do.
No, Bob Dylan didn't have a good moment of prayer and wrote "All Along the Watchtower" for Jimi Hendrix (yes, he really did that). We're talking like "Knock. Knock. Who's There? It's Me, Jesus, Son of God" visit.
As the story goes, the prolific quill of more than 500 songs was on a U.S. tour and facing the blunt end of a divorce from his wife of 12 years, Sara Lownds, and mother of four of six children.
During this tour, like any tour, fans throw things on stage. Most band members think nothing of them as a roadie or stagehand sweeps them up for backstage viewing later. Except, this one balmy San Diego evening, someone hurled a silver crucifix pendant near Bob Dylan's feet.
Two days later, the folk singer is in Tucson, Arizona. And that's where love came knocking.
The Times They Are A-Changin'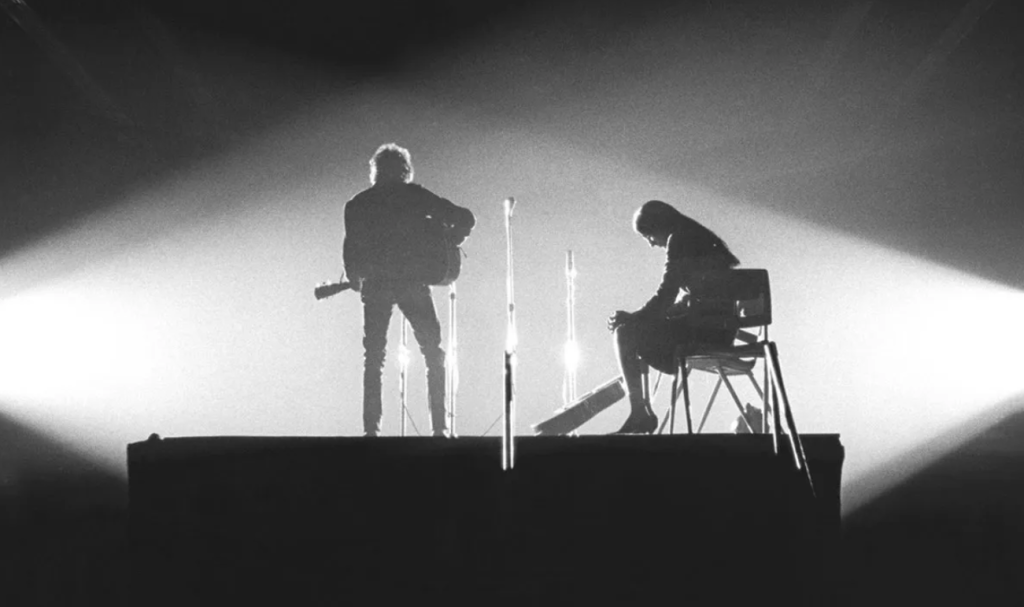 Bob Dylan saw that cross land on the stage, close to where he was standing. He actually picked it up and put it in his pocket. And then, this Jewish man, and future Nobel Laureate, experienced something that spanned wisdom and defied logic.
"Jesus put his hand on me. It was a physical thing. I felt it. I felt it all over me. I felt my whole body tremble. The glory of the Lord knocked me down and picked me up," he told the Independent. Dylan continued to say that he "sensed a presence in the room that couldn't have been anybody but Jesus." 
When anyone experiences the Holy Spirit in that profound fashion, things will go a-changin'. He was raised in a Jewish home, but in Tucson, Arizona, Bob Dylan gave his life to Jesus Christ. In his next three albums, he testified about it–1979's 'Slow Train Coming,' 1980's 'Saved' and 1981's 'Shot of Love.'
Dubbed "Dylan's God-Awful Gospel" by Phillip Elwood of the San Francisco Chronicle, he would eventually get back to his whimsical porch-front poetry. However, he would never walk away from his newfound faith. Some fans may be surprised to know that a couple of those "Gospel" songs are still in Dylan's playlist, like "Gotta Serve Somebody," "The Groom's Still Waiting at the Altar," and his classic "Every Grain of Sand."
In 1979, TV Guide sat down with the folk singer and asked how he imagines God.
I can see God in a daisy. I can see God at night in the wind and rain. I see creation just about everywhere. The highest form of song is prayer. King David's, Solomon's, the wailing of a coyote, the rumble of the earth. It must be wonderful to be God. There's so much going on out there that you can't get to it all. It would take longer than forever.
By 1982, Bob Dylan would go back and forth from Christianity to Judaism, which is where he appears to be balancing to this day. Yet, that lonely moment in Tucson when a Nazarene neighbor showed up stays on his heart and mind. One concert, he famously proclaimed from stage:
I'm telling you now Jesus is coming back, and He is! And there is no other way of salvation…Jesus is coming back to set up His kingdom in Jerusalem for a thousand years."
War. Peace. Freedom. These are the themes Bob Dylan has spent a lifetime writing and singing for the world to hear. Some have heard it. Others have not. But one thing is clear, there is an answer to be heard. Even Bob Dylan knew that.
The answer, my friend, is blowin' in the wind

The answer is blowin' in the wind.