It's not uncommon to lose contact with a sibling as you grow older. During your time apart, the separation can negatively affect your mental health and overall sense of well-being. Sometimes, a weak, broken or bitter relationship can even affect your bonds with parents, spouses, kids and other family members.
At some point, however, one of you will want to mend things. If you're the first to reach this turning point, you may be wondering how to go about reconnecting. Regardless of how long you've been estranged, making the first move can be intimidating.
Even so, it's important to remember the passage, 1 John 4:20. "Whoever claims to love God yet hates a brother or sister is a liar. For whoever does not love their brother and sister, whom they have seen, cannot love God, whom they have not seen."
Keep things simple and rekindle your friendship with these helpful ideas.
1. Start a Group Chat
Proverbs 17:17 says family sticks together, even during the hardest of times. Therefore, strengthening bonds with everyone is an excellent starting point for siblings who wish to restore their relationship.
If you and your sibling are on good terms with your parents, starting a family group chat is a great way to begin reconnecting. Minimize tension and encourage participation by sending life updates, relatable memes and old photos. Using texts to converse in a group setting can prevent conflict since both you and your sibling have time to think before responding.
Keep conversations concise and avoid chatting at night to avoid annoying anyone — including your parents. Moreover, give everyone the chance to share their input when you ask questions so your sibling sees you consciously including them. Before long, they may even reach out to you through direct message so you can chat privately.
2. Have a Coffee Date
Are you ready to meet with your brother or sister one-on-one? Invite them to grab a coffee or something to eat. Try to plan this reunion in advance and outline what you'll say before seeing one another in person. Then, dedicate your conversation to the Lord as he promises to be in the midst of those who gather in his name — according to Matthew 18:20.
Maybe you'll choose to keep the conversation light during this first outing. However, if you're counting on an apology and a few tears, make sure there's a quiet corner you can meet in. While it may be a bit awkward conversing in public, it'll help you both keep your emotions and reactions in check.
3. Get Outside
Alternatively, you could meet outside to talk things out and begin mending your relationship. Research has shown that spending time in nature can reduce stress, decrease anxiety and ease depression. Plus, being among God's creation can put you both in a more spiritually minded, receptive headspace, so your conversation is more apt to be Christ-centered.
If you don't feel comfortable spending time alone together just yet, consider attending an outdoor event like a Christian conference. Choose a musician, author or pastor to see and invite your sibling to go with you. Give yourself bonus points if the speaker covers topics like repentance, forgiveness and brotherly love.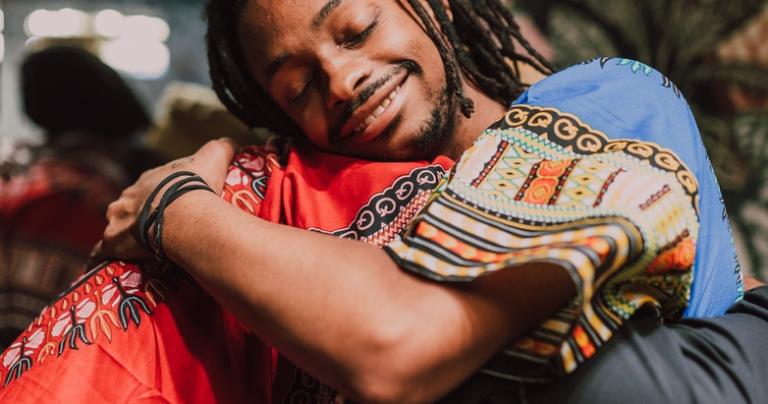 4. Take On a DIY Project Together
If starting a conversation still feels impossible, try completing a DIY project together. I personally enjoy working on cars, and it's relatively simple to replace a loudspeaker system by looking at some of the manuals online. The best part is, you don't have to talk about anything important if you don't want to. Simply being together and working toward a common goal is enough, especially when you're just beginning to repair sibling bonds.
Alternatively, you could serve together and work on a project for the church or someone in need. Fellowshipping in such a way will inevitably strengthen your relationship with one another and with Christ. As you both grow closer to God, you'll find more common ground, which will help you reconnect on a much deeper level.
5. Relive Childhood Memories
Sometimes, reconnecting with your sibling requires you to take a stroll down memory lane. Think about all the good times you spent together and reminisce about positive memories.
What did you both enjoy doing as kids? Was there a certain game or activity you liked to play? Did you share a favorite movie or special destination? Maybe you both memorized a secret handshake or all the motions to a worship song. Recreating that memory as adults may remind you of your brotherhood or sisterhood in Christ and everything you've been missing during your time apart. Then, the barriers will crumble so you can make more memories together in the future.
6. Go to Church
Matthew 5:23-24 says: "Therefore if you are offering your gift at the altar and there remember that your brother or sister has something against you, leave your gift there in front of the altar. First, go and reconcile to them; then come and offer your gift." In other words, you can't be right with the Lord until you repair your relationship with your sibling.
Therefore, it's important to take your grudges, bitterness and resentment before one another to apologize and ask forgiveness. Then, recommit your relationship to Christ at Sunday service. There's never a better time to return to the altar than right now.
Trust Takes Time
While it may be relatively easy to reconnect and start spending time together again, building a trusting relationship will take time. Sometimes, you'll take one step forward and two steps back.
However, if you're invested in your mental health and truly care about repairing your bond, the wait will be more than worth it.