More than a third of seniors experience a lack of companionship at least some of the time, and 27% say they often feel lonely and isolated. Being shut-in only makes matters worse.
Cut off from the rest of the world, these people must rely on friends and family for help and support. However, if no one visits them, they may spend most of their days at home alone, which could negatively impact their mental and physical wellbeing.
Luckily, helping shut-ins isn't as difficult as it sounds, especially if you can visit on a fairly regular basis. Plus, there are plenty of other creative ways to connect with them when visiting isn't an option.
Follow the will of Jesus and spread his love with these thoughtful ideas.
1. Send Care Packages
Practically everyone enjoys receiving surprise packages in the mail, especially your shut-in loved ones. Because their contact with the outside world is limited, something as simple as a postcard can instantly make their day.
Gather your craft supplies — and any kiddos you might have — and make a few homemade cards. Include a few family photos to remind them they're loved and missed. Add a few healthy snacks or treats before dropping the package at the post office.
Then, give them a ring and hint that they have something special to look forward to. Doing so will help keep their spirits up and feel less lonely in your absence.
2. Make a Meal 
Matthew 25:35-40 reminds us that whatever we do for those in need, we do for the Lord. And what better way to serve Him than by sharing a delicious meal with your shut-in loved one?
Prepare a few comfort foods for that special someone or involve the congregation and organize a meal train. The second option is especially helpful to those recovering from a recent surgery or losing a close friend or relative. However, making sure they're well fed is always a good idea and stocking their fridge and freezer with ready-made meals is a great way to do just that.
3. Help Out Around the House
Many shut-ins aren't physically capable of vacuuming, doing laundry, making beds and completing other household chores. In these instances, it's important to lend a helping hand whenever possible. Otherwise, they could be stuck in a dirty house, which can negatively impact their physical and mental health.
Offer to visit on a weekly basis and pitch in around the house while you chat. Here are a few easy chores that can make a difference:
Do the dishes
Catch up on laundry
Dust and sweep
Clean the gutters
Just make sure that you know what you're doing if you're cleaning their gutters. You wouldn't want to cause additional issues or accidentally hurt yourself.
4. Get Outside
Speaking of outdoor spaces, your loved one could probably use some fresh air. Get outside to enjoy the sunshine, warm breeze and local scenery. Even if they can't make it to the park, simply sitting on the back patio can be enough to lift their spirits. Try simple exercises like walking, stretching, and gardening if they're up for a challenge and want to stay active.
Plus, seeing God's creation can help them better understand His eternal power and divine nature, according to Romans 1:20. Ultimately, this realization can improve their outlook on life and even death.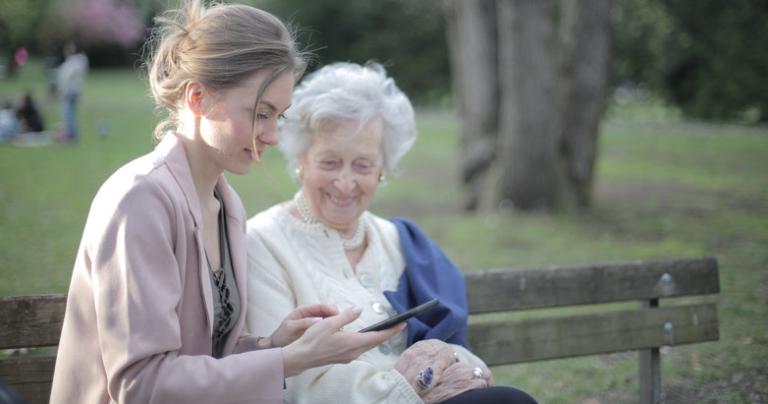 5. Adopt a Pet
Shut-ins spend the majority of their lives at home, which can be incredibly lonely if they're unmarried or widowed. In this case, a pet may provide much-needed companionship and encourage more physical activity.
Head to your local humane society or pet store and help them pick out a furry friend. Typically, cats are best suited for seniors because they require minimal care. However, adopting a dog may be a viable option for more mobile folks who need a reason to exercise and spend more time outside.
6. Offer Rides to Church
Many homebound seniors can't make it to church because they're unable to drive themselves. Unfortunately, their infrequent or complete lack of attendance can distance them from the church body and prevent them from fellowshipping with other believers. Eventually, this lost connection can hinder their faith in God and the church.
Therefore, it's crucial that you try carpooling with your shut-in loved whenever you can. If they're still unable to attend church in person, offer to livestream Sunday service and watch the sermon together. Doing so will strengthen your relationship with each other and with the Lord.
Cultivating a Servant's Heart
Helping a shut-in loved one isn't always easy. In fact, serving someone with special needs, dietary restrictions, physical limitations and chronic health issues can test your patience and your faith. However, the experience will ultimately help you cultivate a servant's heart and teach you to lean on Christ when you're starting to run out of steam.
Then, you can share your renewed faith with your shut-in friend or family member, which can help them more than you'll ever know.