Family is your first introduction to the world. You experience many firsts through them: first friends, first exposure to church and more. Even after you grow up, it's important to remember those bonds and foster them, even if you have your own family to take care of.
You may think it's impossible to be as close to your siblings as you were when you lived under the same roof, but it's not. You still have much to talk about! Most of these activities can involve the whole family. Including your kids allows them to grow up as close to their cousins as you were to your siblings.
1. Bake Together
Thanks to the pandemic, people have been staying home and baking more than ever as a type of stress reliever. If you've learned any new recipes, you could put your family's skills to the test and have a cook-off.
Your family may focus on making the best banana bread ever, while your sibling's clan might try to make award-winning pound cake. Children can be the judges and choose the winner.
Another way to bond in the kitchen is to prepare for an upcoming holiday together. Many hands make light work, so sharing the kitchen likely won't be a hassle as long as everyone has a job to do. Cooking for the holidays together can conjure fond memories of when you and your siblings were children.
2. Get Active
You and your siblings can learn a brand-new sport together. Something you've never participated in, like disk golf or ultimate frisbee, might be of interest to you both. If you don't have a large enough space to play, head to a local park. It might take dedicated practice and building up your stamina, but you can easily crush your siblings in a sport you've just learned if motivated.
Even if you aren't a competitive family, you should stay active. Take your siblings on a simple hiking trail or a place you've never been before. Photos can document your adventure, and you can easily make albums of the journeys.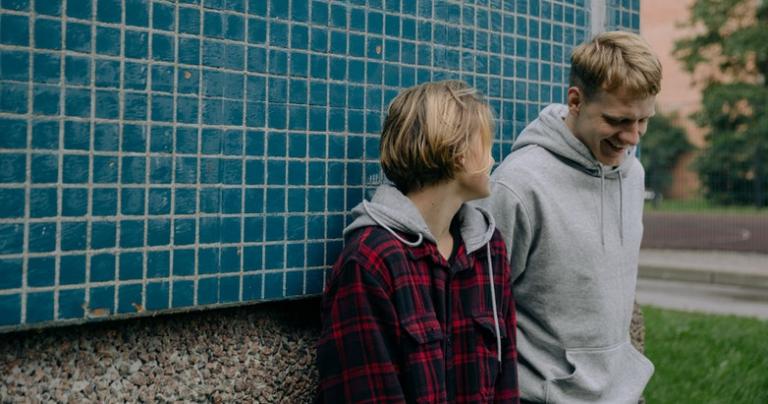 3. Refresh Something
Working with your hands to bring something back to life is unlike any other activity. Plenty of people choose to revive an old car, for example. If your parents have one sitting around collecting dirt and rust, you and your siblings can jump at the challenge.
If you're lucky, the car may only be covered in surface rust, which can be easily removed and prevented from spreading. Old cars can be statement pieces, and once you have your family's old vehicle fixed up, you can take it to car shows and display it proudly as something you and your siblings did together.
You can also choose to revive things around your parents' home as a thank-you gift to them. You and your siblings can repaint a fence together or do some easy landscaping, such as laying down a brick path or creating a small flowerbed. By giving your parents the gift of a beautiful home, you'll be spending time with your family and honoring your mother and father, just as the Bible instructs you to do.
4. Look Back on Memories
It can be fun to go back through photo albums and see what you were like as kids, teenagers and young adults. Reminisce about old times, but don't forget that you're a different person now, walking in the light of God's perfect path for you. You don't have to fall into your old roles around your siblings. It's time to be more like best friends than a naggy older sibling or a stereotypical crybaby.
5. Volunteer for a Ministry
If you have ample time, you and your siblings could volunteer to teach at your church's Vacation Bible School program in the summer. Teaching kids together and decorating the room whimsically can surely bring you closer to God and each other. Even if VBS is too far off, you can still convince your siblings to help you volunteer for a smaller ministry at a local church.
You don't have to be in the church to be a witness to others. You can volunteer at an animal or homeless shelter and still have a great time with your siblings while spreading the love of the Lord to others.
Build Your Faith Together
Even if you're having a rough patch with your sibling, you should always keep an open and kind heart, willing to reconnect with them whenever they feel up to it. Ephesians 4:32 (ESV) says, "Be kind to one another, tenderhearted, forgiving one another, as God in Christ forgave you." Let your sibling see the love of Jesus through you, and you can foster your relationships with your siblings as a Christian family.