Many people like to visit historically significant places when they travel. However, Christians who want to include religious destinations may have a difficult time finding places where biblical events took place. Plenty of small cities have been destroyed in the past 2,000 years and natural landmarks like trees and altars simply haven't stood the test of time. So, where's a Christian to go?
Well, if you want to visit places that are important to your faith, there are still thousands of notable destinations that you might add to your travel bucket list. However, the following seven might be some of the most significant.
1. The Jordan River
Millions of Christians have flocked to the banks of the Jordan River to see where John the Baptist baptized Jesus Christ. While no one knows the exact location of his baptism, biblical and scientific evidence point to an area on the southern half of the river a little more than six miles southeast of Jericho.
Standing on the same bank on which John and Jesus spoke is an incredibly moving moment and one that every Christian should experience at least once.
2. Scotland
Christians who prefer fields of green over desert sand and don't mind a touch of mysticism will thoroughly enjoy a trip to Scotland. This travel destination is a very Christian place as it was home to many saints and missionaries during the Middle Ages, including St. Columba.
This missionary evangelist spread Christianity to Scotland and performed miracles at Urquhart Castle on the edge of Loch Ness, which you can still visit today.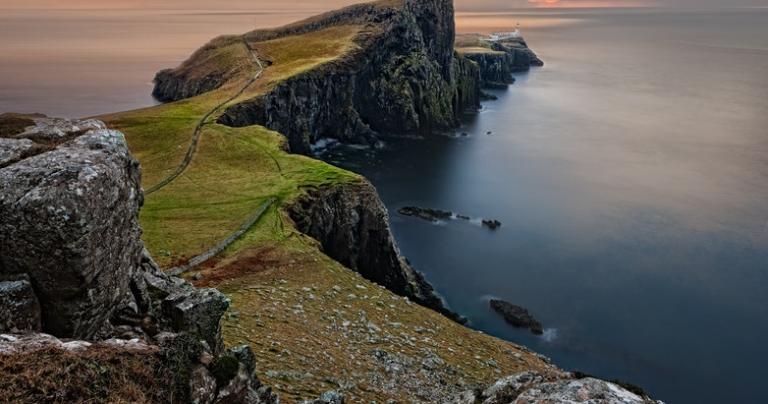 3. The Ten Boom Museum
The Ten Boom Museum in Haarlem, Holland is more than a museum; it's the Ten Boom's family home. Over the years, it's become a living memorial to Corrie and her family's obedience to God. Now, you can tour the house and experience it in its original condition.
View family photos, the hiding place and objects from World War II and let the Ten Booms' story of faith inspire your own. Entrance is free if you can swing a trip to Holland!
4. Mt. Sinai
Did you know you can hike to the top of Mt. Sinai just like Moses did? Experience the place where he received the Ten Commandments on this 4-hour hike. Begin your trek at Saint Catherine's Monastery and take the Camel Trail up the mountain.
On your way back down, you'll take the Steps of Repentance, which, according to legend, were made by a single monk to repent for a sin he committed. Remember to bring enough water to stay hydrated on this 6-mile round trip hike.
5. Vatican City
Whether or not you identify as Catholic, visiting Vatican City is a must for any person of faith. This place is full of Christian history as it served as a center for Christian thought, artwork and philosophy for hundreds of years. Gaze upon astounding works of art, learn about ecclesiastical traditions and take a closer look into your religious past at the Vatican.
Remember to check out St. Peter's Basilica and the Pinacoteca Gallery while you're there, too, as these also hold special significance to the Christian faith.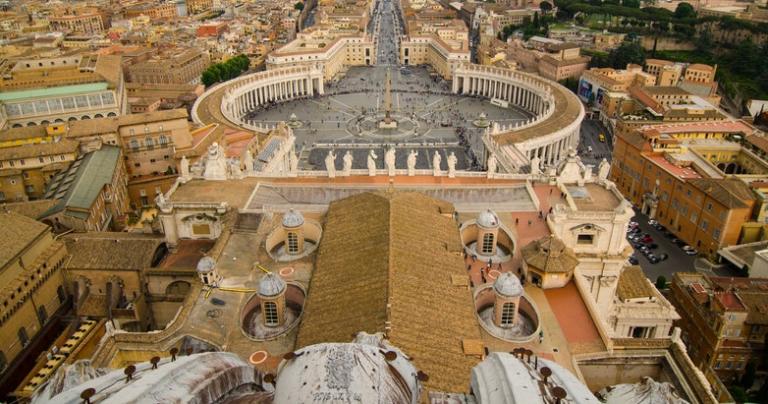 6. Museum of the Bible
Most people visit Washington D.C. to see government buildings and various war memorials. However, it's also an excellent destination for people of faith. Here, you'll find the Museum of the Bible, a newly-minted institution that seeks to educate visitors on the worldwide impact of scripture.
The museum has an impressive collection of biblical artifacts, special exhibitions and fascinating tidbits that'll give you a fresh perspective and renewed interest in God's word.
7. The Goreme Open Air Museum
When you consider the church, modern-day Turkey probably doesn't come to mind, especially since Christianity is such a minority religion there. However, you'll find its ancient district of Cappadocia to be full of Christian history, especially at the Goreme Open Air Museum.
This rocky valley contains cave churches, chapels, refractories and tombs from pre-Christian Roman times. Tour these historic sites, view beautifully hand-painted interiors and discover why more than one million people make a pilgrimage here every year.
Making Your Pilgrimage
Each year, millions of Christians make various pilgrimages to historically religious sites around the world. Thus, if you choose to visit a more popular location, you might experience large crowds and long lines.
In this case, you might want to plan ahead by making reservations with a tour company and booking tickets in advance. As long as you prepare accordingly, your pilgrimage will be an unforgettable experience that will bring your Bible to life and deepen your faith.