Today's youth face a world full of distractions. They have the internet, social media, video games, music and countless other activities. While these pastimes aren't inherently bad, they can become distractions from better habits like exercise, proper nutrition, mental well-being and growing in faith. 
Check out these strategies to encourage healthier routines.
1. Put Out Healthier Snacks
Kids of all ages model what they see their parents and other trusted adults doing. Even small choices, like what you set out at the coffee bar before service or the snacks you serve in Sunday school, can significantly impact the youth in your church. 
Doughnuts and cookies may be a popular option, but turning to more nutritious offerings will instill far healthier habits. Try platters with selections like fruits, vegetables or meat and cheese. 
These snacks can get expensive, so if your budget is struggling, ask church members to volunteer to bring in food occasionally. Share with them your reasoning for this particular mission.  
2. Offer Free Counseling
The demands on today's youth are astronomical. School is increasingly difficult, and social pressures are at an all-time high. Many are turning away from their identities based in Christian principles. Unsurprisingly, mental health issues are a considerable concern for kids today.

You can help by offering them the opportunity to share their burdens or worries with others. Work with licensed counselors willing to donate their time to your church's youth or use a training program to equip adult members to biblically counsel. You should consider opening these free services to the rest of your congregation. Teenagers are likelier to talk to someone if they know they aren't the only ones doing so. 
3. Encourage Community Service
Community involvement and physical activity are essential for growing leaders, and you can encourage both by creating opportunities for your youth to serve. Reach out to see if your teens could assist local food pantries, animal shelters or group homes. Check for fundraisers that may need more support or volunteers. 
They could also be a blessing to older members of the church who need help around their home or would like someone to keep them company. Your youth will stay involved in the community, be physically active and grow in empathy and compassion. 
4. Start a Sports Program
Another great way to get kids more physically active is to provide fun and exciting outlets for their energy. Sports programs are a relatively low-cost method for getting youth back into movement. Creating teams within the church is a low-pressure environment where kids can feel free to have fun — there's no scholarship to worry about or people to please. Your youth need this opportunity since 70% of kids over 13 have already given up on organized sports.  
Poll your church's kids and teens to see what sports the majority prefer. Have someone on staff also check insurance costs for offering each activity. Once you've honed in on one sport or two, get volunteers to coach a few teams and run games within the church. If you live in a larger area, you may even be able to play against other congregations.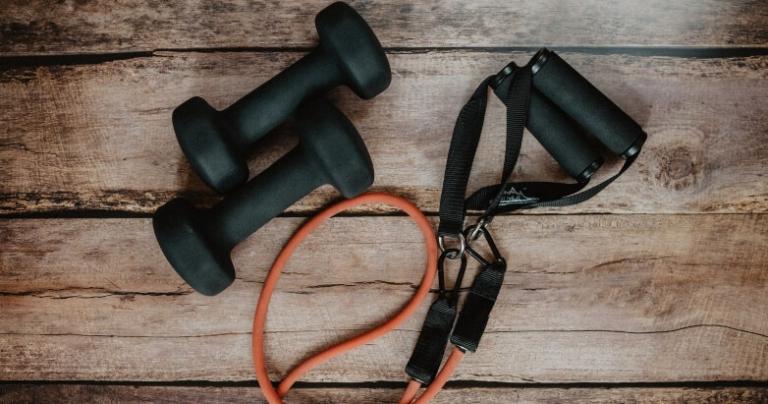 5. Schedule Retreats
Christian self-care may look a bit different from the rest of the world, but it's an important practice. Teens need chances to let go of society for a while and get away where the only things that matter are basic needs, companionship and their relationship with the almighty God. 
Camping is ideal since it gets kids away from their cell phones and other technology. They can dig deep to connect with the natural world and turn their eyes inward and upward. Use this opportunity to discuss the importance of creating positive self-care habits and turning to the Lord with their concerns.
Gather your kids and chaperones around the campfire to share testimonies, eat hearty and delicious food and sing songs of praise. The kids will come back refreshed and ready to maintain this feeling of peak mental, physical and spiritual health. 
Healthy Habits Can Start at Church
Habits are made, not born, so it's vital to encourage healthy ones as early as possible. Encouraging better habits in your congregation's younger members is an essential mission for creating physically, mentally and spiritually sound adults. These tips can help you start programs and adjust offerings to facilitate your goal of positively impacting the young lives God has entrusted you with.