It's always time to show your pastor some love and appreciation. Being a pastor means long days of nurturing church members and putting their needs aside. 
In stressful times, they are often your rock who pushes away their distress to care for others. If you want to give your pastor a gift this spring, here are 10 fun and meaningful ideas.
1. Flowers
Lent and Easter are hectic seasons for most pastors. While they work to honor Christ and create a positive experience for you and the rest of the congregation, they might need more time to enjoy the beauty springtime brings.
Flowers are a great gift to help them enjoy the season. Depending on how much of a gardener your pastor is, you could get seeds so they can plant flowers around their yard, or cut flowers to enjoy on their desk or inside their home.
2. Tumbler
By now, all the Christmas mugs your pastor probably got are going back into the cabinet for several months. With the warmer weather, it's time to keep them hydrated with cold drinks.
Getting them a tumbler to keep their favorite beverage cool as they perform their duties will make hectic days better for your pastor. You could customize one to let them know how much you appreciate them.
3. Sunhat
The summer sun will be in full force soon, as will outdoor picnics and youth activities. You don't want your pastor to get sun damage, but they may not consider getting a quality sunhat. By helping them stay sunburn-free, they can enjoy all the season has to offer. They can even take it on vacation.
4. Graphic T-Shirt
If you know or can estimate your pastor's shirt size, a new t-shirt could be a fun surprise. It's time to put away the long sleeves and enjoy these classic spring and summer shirts. You can get them one with a sweet saying or pastoral pun. Many funny and wholesome options can bring some humor to a profound and influential role.
5. Gas Gift Card
Aside from many events happening in the spring and summer, your pastor will also travel to make visitations, go to conferences, attend congregational emergencies, and go on trips with family and friends. 
Not to mention their mandatory Sunday travels to and from your church. With gas prices increasing with the summer travel season, they could probably use a gift card to the local gas station.
6. Hammock
Being a pastor is a rewarding but very stressful job. They're responsible for nurturing their congregants' faith, guiding lost souls and ensuring the church building stays operational.
A hammock can be an excellent tool for relaxation. Your pastor can sway in the breeze while reading, listening to their favorite music or just taking in God's creation. Make sure the hammock you give them is new with the safety documents to keep it enjoyable.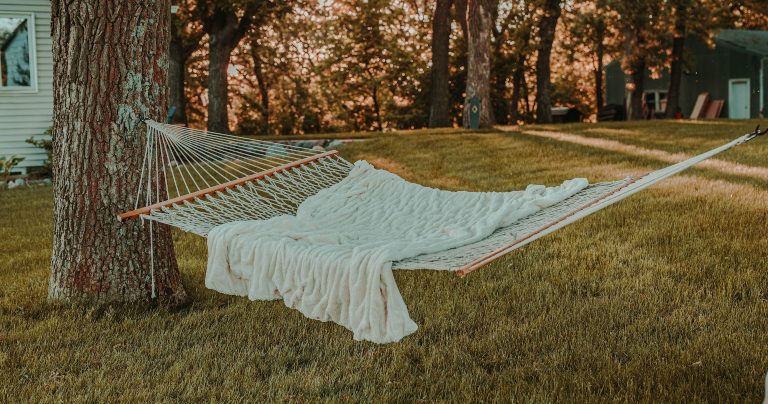 7. Streaming Subscription
Pastors enjoy shows and movies as much as the next person but may not want to buy a subscription to stream their favorites. A great gift to give your pastor is a year's worth of a favorite streaming service so they can indulge in media when they can. It can serve as a nice escape after challenging situations.
8. Free Babysitting
If your pastor has a partner and children, chances are they don't get many date nights. You can give them the gift of connecting with their significant other by providing free babysitting services.
Even when the kids are asleep or occupied, a parsonage isn't always the best place for privacy. Everyone in the congregation knows where they live, and could frequently pass by or knock on the door if it's attached to a church. A night or two away from it all can be a nice break to be a couple.
9. Car Detailing
Your pastor might finally have a few minutes to think after Christmas and Easter, and their car might show the effects of snowy travels. Purchasing vehicle detailing for them can help them feel refreshed for whatever comes in spring and summer. 
They will likely travel for vacations, retreats and pastoral conferences in the coming month, and a clean car gives them a great home base for all these trips.
10. Something Handmade
While this gift is less specific, it will be just or even more meaningful than the others. Your pastor puts a lot of time and effort into nurturing you and everyone else who attends their church. 
You show how much you appreciate their hard work by putting forth your efforts and talents to create something new. Whether it is a painting, pottery, knit items or made-from-scratch baked goods, a handmade gift is sure to please.
Getting Your Pastor a Spring Gift
Getting your pastor a gift this spring is a great way to show your appreciation and help them prepare for a fun summer. Take inspiration from the above items to get your brainstorming on the move.