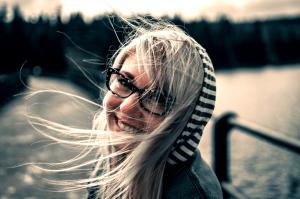 Contagious Enthusiasm
A few years ago when my boys were playing Pop Warner football, my wife and I were asked to participate in an annual winter parade. Our job was easy. We were walking down the street throwing candy and waving at the people who had come out to enjoy the parade. We were just parents walking to support the team and the league.
As I walked, I got the idea to start enthusiastically waving, looking people in the eye, saying hello in a cheery voice, shaking people's hands, and asking them how they were doing. At first it started off as a tiny experiment. But the more I did it and the more enthusiastic I was, the more people responded with a similar enthusiasm.
Pretty soon, I had people pushing their way through the crowd to shake my hand. I could even hear people whispering to each other trying to find out who I was and whether or not I was running for office!
This was all very funny to me and my family, but it also reminded me of a very important truth. Our attitudes are contagious. Smiling is contagious! Saying hello is contagious! Having a frown or a somber attitude can also be contagious.
The Happiness Experiment
In the parade, my energy fed off of the crowd's and vice versa. The results of my little experiment were beyond amazing!
I was happy and excited to have connected with so many people. All it required of me was to look someone in the eye and say hello with enthusiasm.
Similar experiments have played out several times with similar results. As humans we all want to feel like we belong to something. Well, we all do belong to something. We are all children of a Heavenly Father who loves us and cares for us.
The better we can do at spreading this message with a contagious smile, a kind word, and an extended hand, the more joy we will have.
The Light in Everyone
I remember when I was younger and single and would attend a new congregation, I would try to sit in the back and stay quiet. Of course, most of the time that didn't work. There was almost always someone who found their way back to me to extend a hand and welcome me into the fold. If they didn't say anything to me, it was easy for me to have feelings of judgment and even resentment towards them. I didn't even know them!
Since then, I have taken the approach of approaching people and introducing myself, sometimes even when it's a little uncomfortable for me. I came to understand the importance of sharing my light with others. Marianne Williamson put it perfectly when she said:
"[The glory of God is] not just in some of us; it's in everyone. And as we let our own light shine, we unconsciously give other people permission to do the same. As we are liberated from our own fear, our presence automatically liberates others."
One of my favorite scriptures puts it this way: "Ye are the light of the world. A city that is set on a hill cannot be hid" (Matthew 5:14).
Christ has given each of us the path that we should follow. He has given us a guide. Whenever we feel like we want to be shy and keep our head down, that is the time when we get an opportunity to put off the natural man and live up to the privilege that God has given us. You are a child of God!
"Let your light so shine before men, that they may see your good works, and glorify your Father which is in heaven" (Matthew 5:16).
Spreading the Joy of Christ
We have a privilege and an opportunity to glorify our Father in Heaven by setting the tone when we interact with other people. Sometimes, by simply saying hello and looking someone in the eyes, we can create an energy that lifts others and spreads the Spirit of Christ.
Christ was constantly reaching out to others, looking to serve and lift them up. He brought a joy that they could only find through Him. He continues to bring His joy and Spirit today and has asked that we be bearers of this news and this joy to all around us.
My challenge to you is to let your light shine even in those situations where it seems easier to sit back and be somewhat hidden. It will make a difference in the lives of those around you and will draw you closer to Christ in the process.