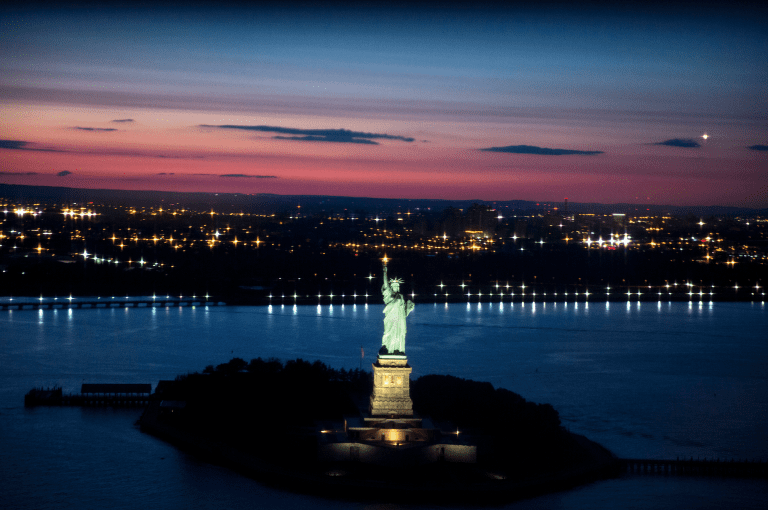 Over the weekend, the New York Times published a thought-provoking op-ed by Colby University sociology professor Neil Gross. Responding to collapsing public trust in American democracy and governmental institutions, he asks:
What if trust in American democracy is eroding because the nation has become too big to be effectively governed through traditional means? With a population of more than 325 million and an enormously complex society, perhaps this country has passed a point where — no matter whom we elect — it risks becoming permanently dissatisfied with legislative and governmental performance.
It depends on how one defines "traditional means." If we're speaking about the post-FDR form of American government, with power increasingly centralized in Washington, then Gross is on to something: American political dysfunction will only increase so long as our leaders remain committed to that kind of government. But if one goes further back and defines "traditional means" as government ordered according to the vision of the Founders, then there's hope for us yet. True federalism (and only true federalism) can match American government to the larger religious, cultural, and political trends that are pulling Americans apart.
In other words — to pick up on the theme of a book I'm writing — it's time to get busy decentralizing or get busy dividing.
Simply put, our current national government isn't fit for the times in which we live. What we stitched together in response to an unusual one-two-three punch of American history (the Great Depression, World War II, and the Cold War) during a period of extraordinary Democratic political dominance is now straining under its own colossal weight. It's not responsive to a nation that lacks a mortal threat to its existence, and it's incompatible with a population that is using the combination of geographic mobility and technological flexibility to wall itself off in increasingly cocooned and polarized communities.
Click here to read the rest of the article.
French is right. If we want to come together as a country, we must limit the size and scope of the federal government and return power where it belongs — with the people and the states. The best way to do that is an Article V Convention of States, the Founders' solution to government overreach and centralized power.
Hat Tip: The Statue of Liberty is pictured during the flight to John F. Kennedy International Airport in New York, N.Y., July 17, 2014. (Official White House Photo by Pete Souza)
The above excerpt was written by David French and originally published in the National Review.