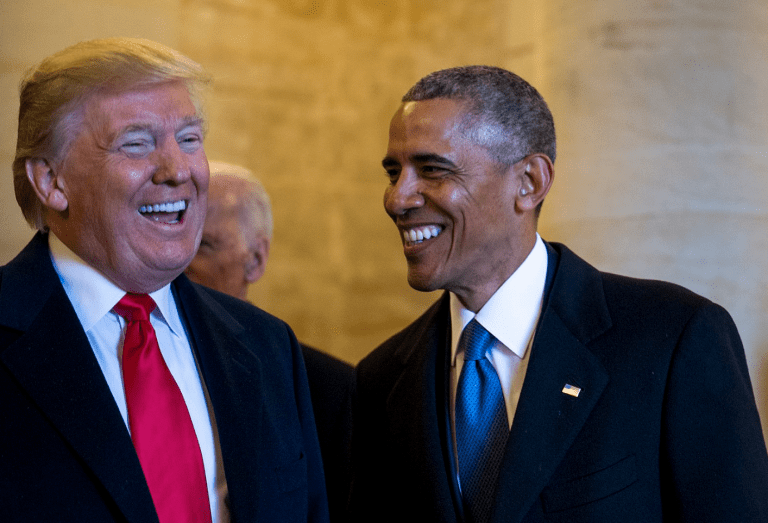 Thought you were done with former President Barack Obama and former U.S. Attorney General Eric Holder?
Think again.
The Daily Caller recently ran an article by Chairman of the Republican State Leadership Committee Bill McCollum that highlights how these two former D.C. swamp monsters are using their influence to realign state legislatures across the country:
In recent election cycles, Republicans, Democrats and their allies have been spending roughly at parity on state legislative and judicial races across the country. The Obama-Holder led effort is on pace to exponentially outraise and outspend Republicans this November and again in 2020. Holder's National Democratic Redistricting Committee alone already has raised its goal from $30 million to $40 million in new funds this cycle. Their targets are legislative and judicial races in about a dozen key battleground states including Wisconsin, Michigan, Ohio, Pennsylvania, Virginia, Nevada, North Carolina and Florida. Among the groups spawned to help this scheme, Forward Majority announced it would spend $100 million to spend on targeted legislative races in the same key states in the 2018 and 2020 election cycles. The Center for Popular Democracy Action announced it will raise and spend an additional $80 million mobilizing progressives and will target six state legislatures. Additional funding will continue to come from unions, trial lawyers, Planned Parenthood, George Soros, Tom Steyer and others.
In short, out-of-state bigwigs — led by Obama and Holder — are threatening to upend the democratic process in state capitals and turn those legislatures into pawns of their D.C. political agenda.
We the People can't let that happen, which is why millions have joined the Convention of States Project.
The COS Project is the ultimate grassroots effort. It's being driven by volunteers in all 50 states who are tired of Washington "elites" controlling the daily lives of the American people.
A Convention of States can propose constitutional amendments that limit the power and jurisdiction of the federal government and, more importantly, increase the power of the states and the people.
Click here to learn more.
Image Credit: By DoD photo by U.S. Air Force Staff Sgt. Marianique Santos [Public domain], via Wikimedia Commons